Ben Alexander
C.K. Allen
Liz Amberly
James Armstrong
Mary Ruth Baggott
Ellen Barry
Tom Berdik
Mick Bleyer
Greg Oliver Bodine
Katie Braden
Alan Breindel
James Brewer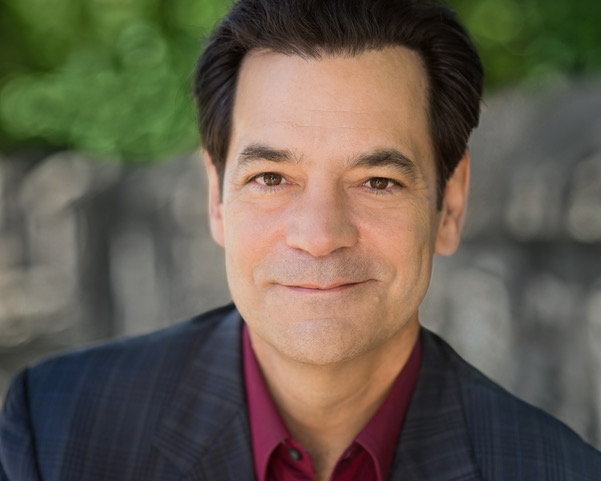 Joe Burby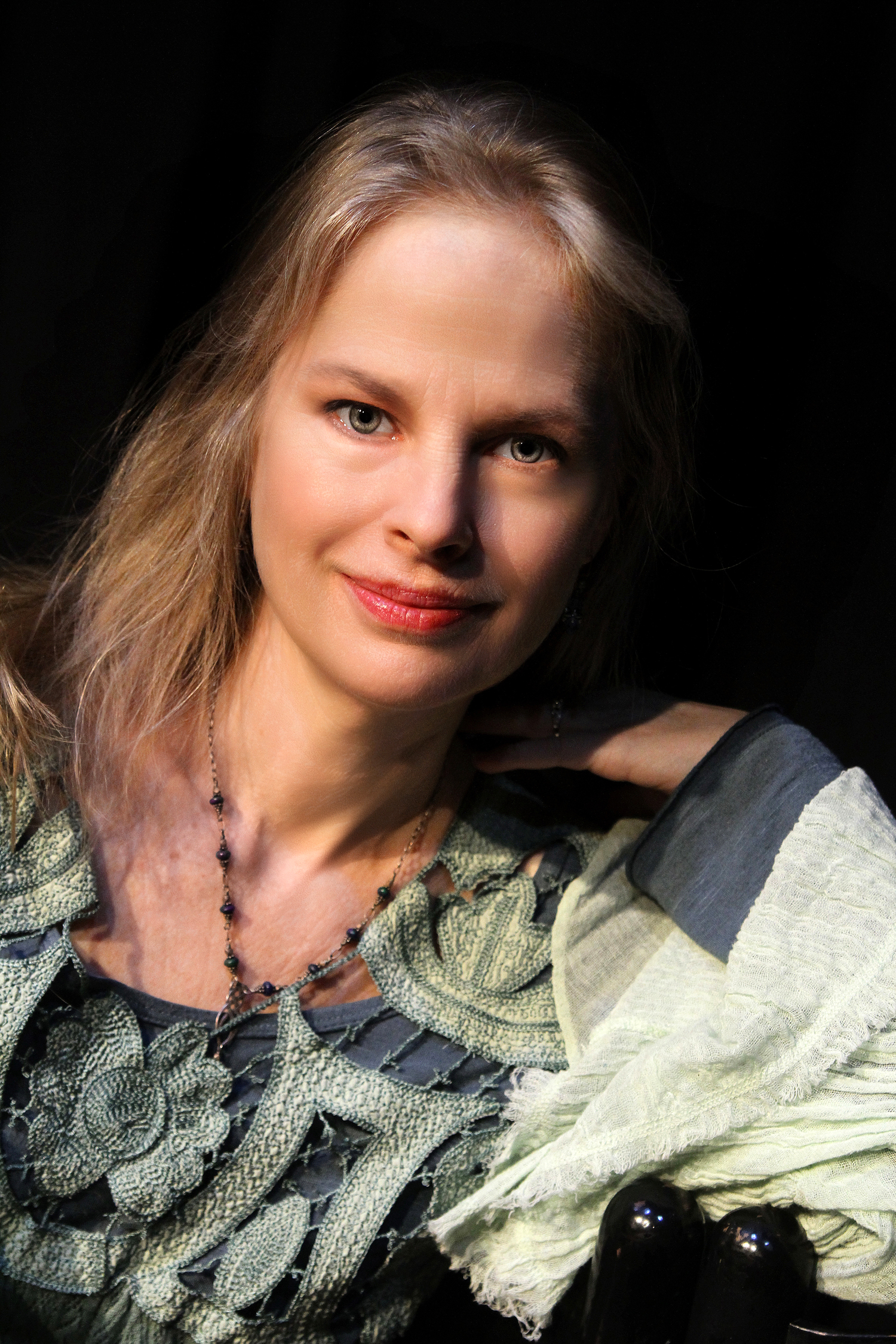 Leslie Kincaid Burby
Paul Buzinski
Ethan Cadoff
Philip Callen
Alicia Campbell
Thomas Coté
Linda Segal Crawley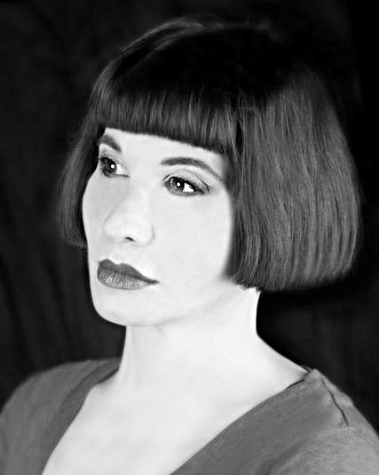 J. Thalia Cunningham
Alexandra Devin
Jed Dickson
Alex Dmitriev
Lori Faiella
Peter Farrell
Courtney Fenwick
Letty Ferrer
Anne Fizzard
Joseph Franchini
Susanna Frazer
Dee Dee Friedman
Charles E. Gerber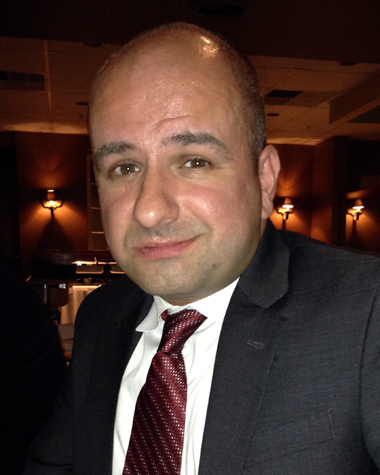 Gary Giovannetti
Ken Glickfeld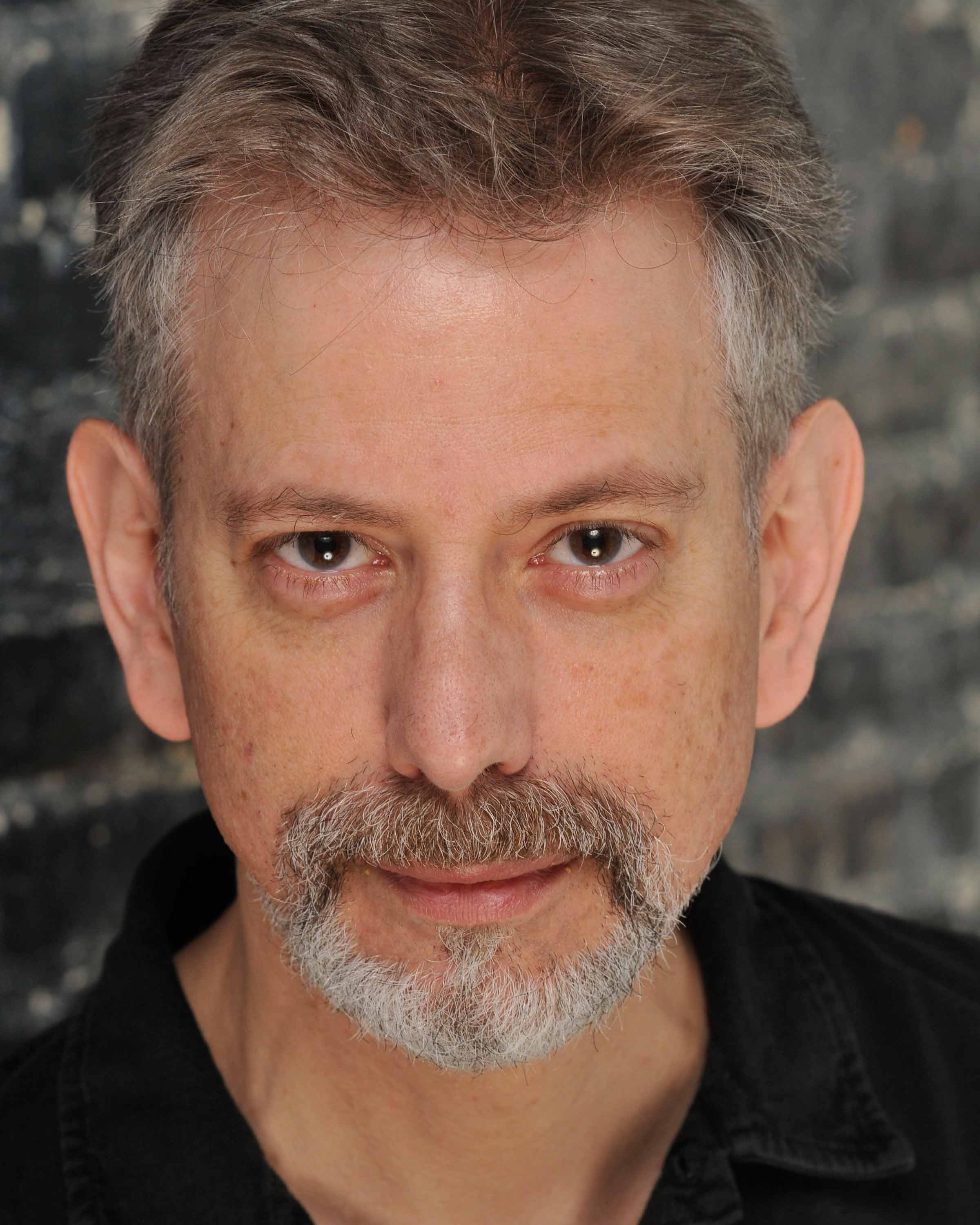 Michael Gnat
Dana Leslie Goldstein
Laurie Graff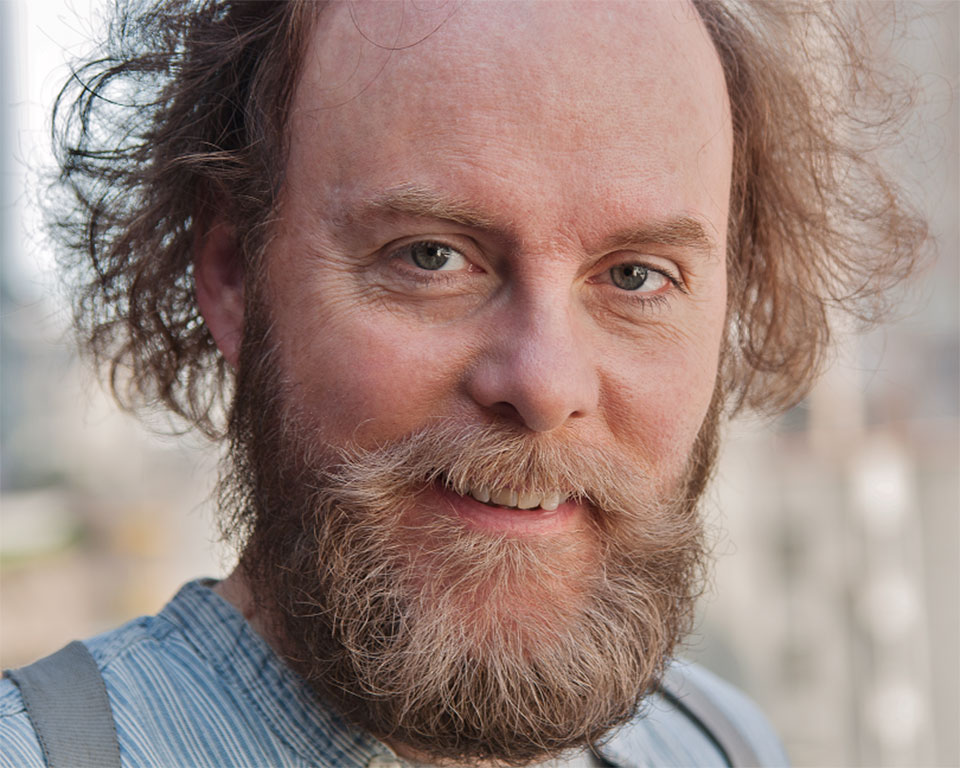 Richard Kent Green
Annemarie Hagenaars
Margo L. Hammond
Charlotte Hampden
Timothy Scott Harris
Jennifer Fell Hayes
Tom Herman
Laura Hirschberg
Maggie Horan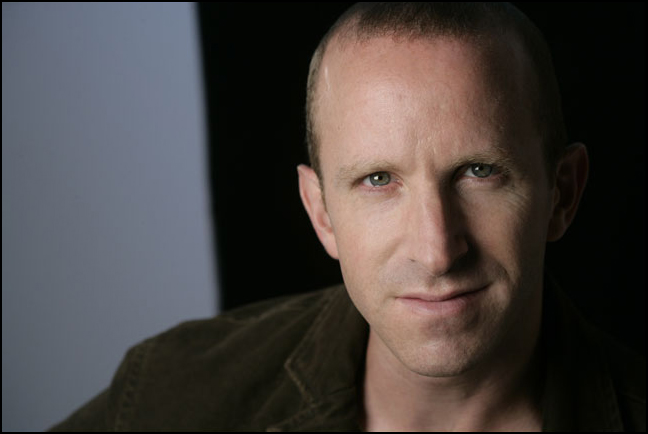 Jason Howard
Liz Huff
Cecily Benjamin Hughes
Susan Izatt
Ken Jaworowski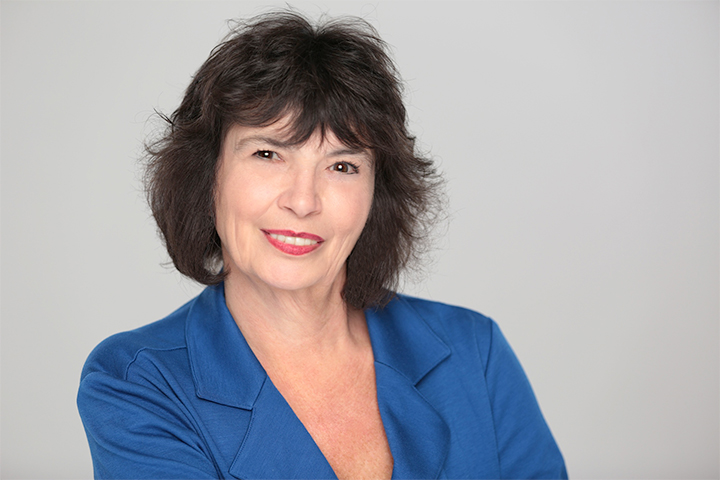 Jackie Jenkins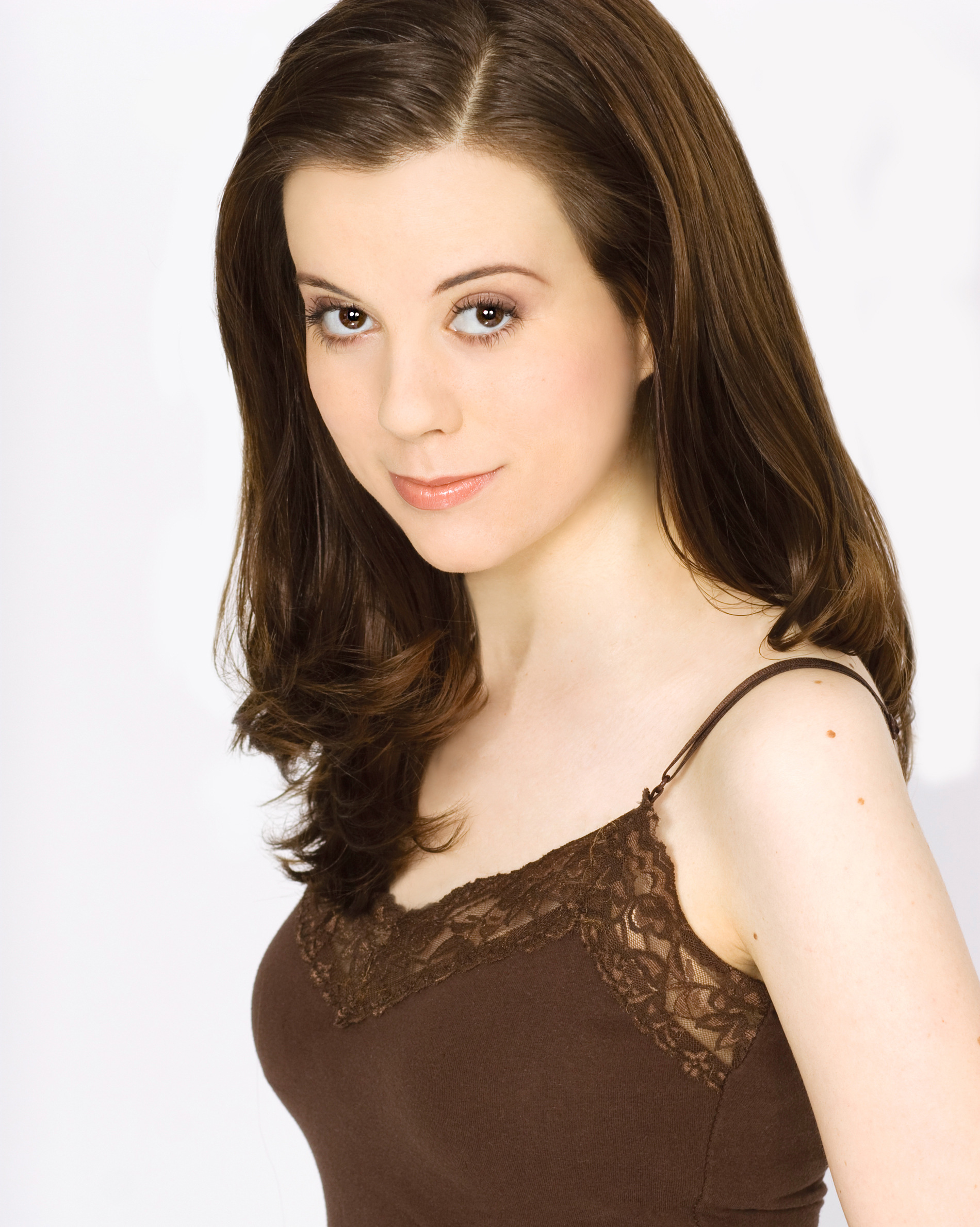 Rebecca Johnson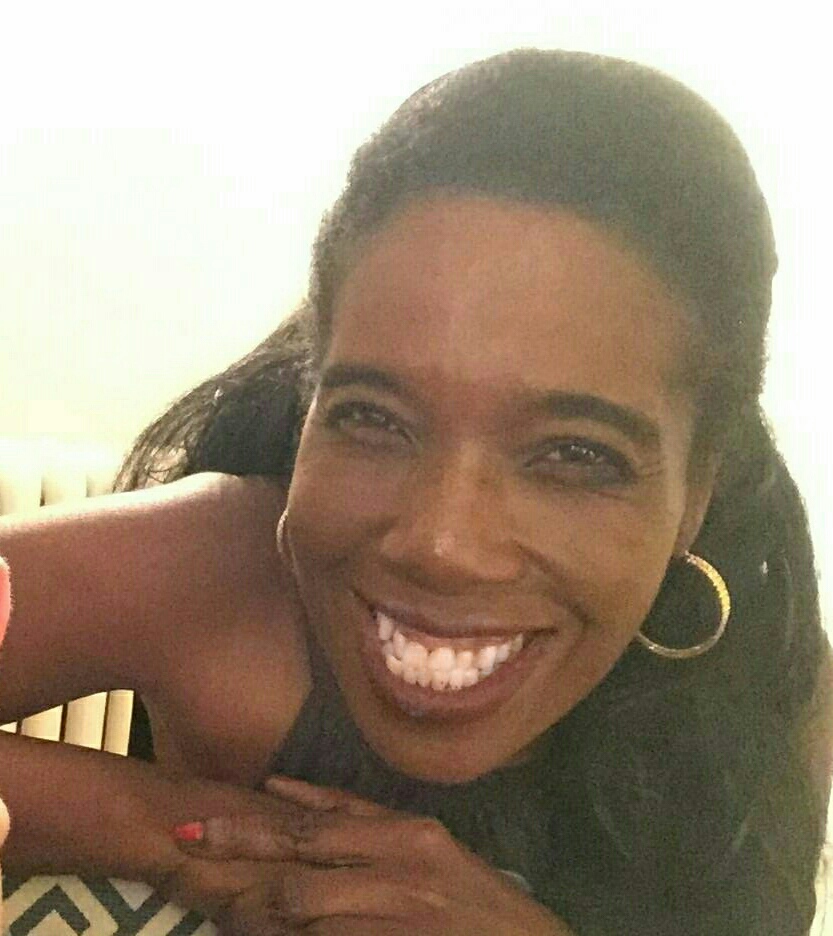 Kim Marie Jones
Riley Jones-Cohen
Danielle Joseph
Stephanie Kane
JaQwan J. Kelly
Kyra Kennedy
Erik Kochenberger
Robert Koutras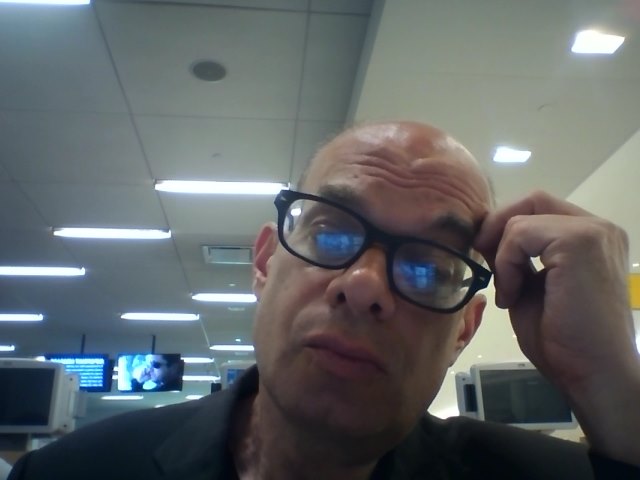 Michael Lazan
Allison Linker
Jon Lonoff
James J. Lorenzo
Kathy Gail MacGowan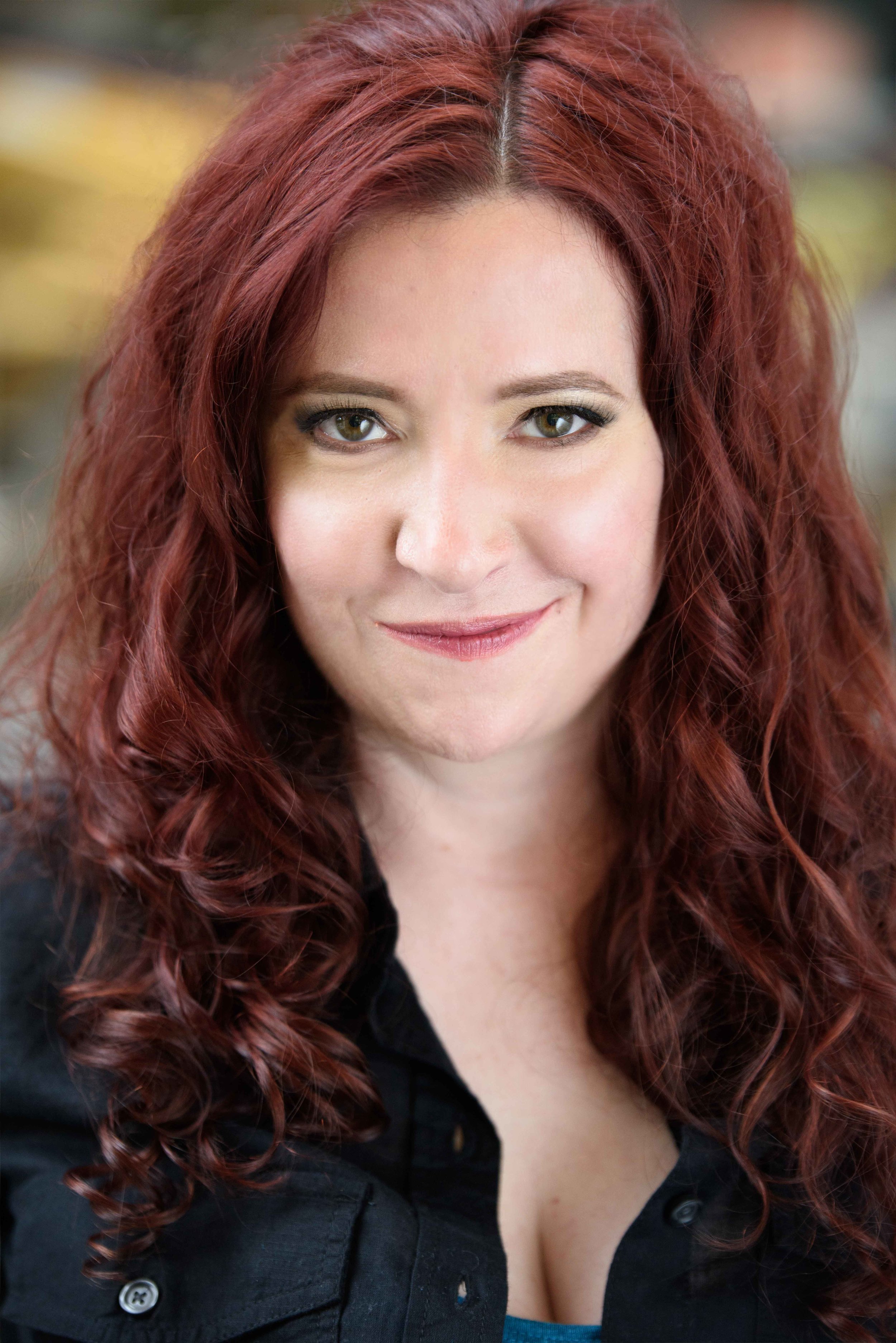 Diánna Martin
Vincent Marano
Marylee Martin
Heather Massie
Robert Bruce McIntosh
Lucy McMichael
Robert Meksin
Maria Micheles
Cliff Miller
Sandy Moore
Natalie Mosco, Ph.D.
Tracy Newirth
Wende O'Reilly
Rich Orloff
Nicole Palermo
Michael Palmer
Jeffery Passero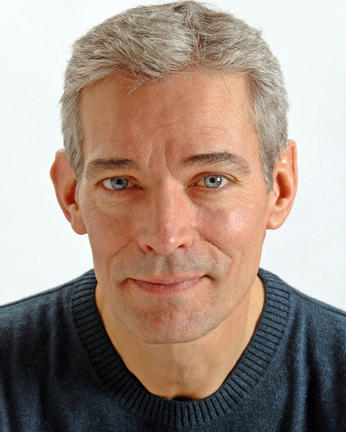 Jeff Paul
Steven Petrillo
Fred Pezzulli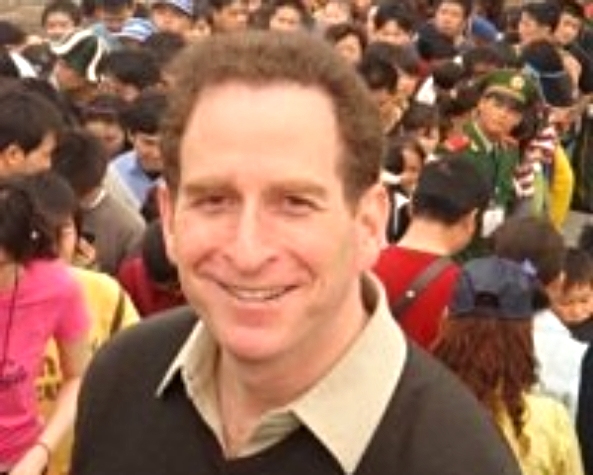 David M. Pincus
Jody Prusan
Gerrianne Raphael
Kari Swenson Riely
Virginia Roncetti
Laurie Schroeder
Joanie Schumacher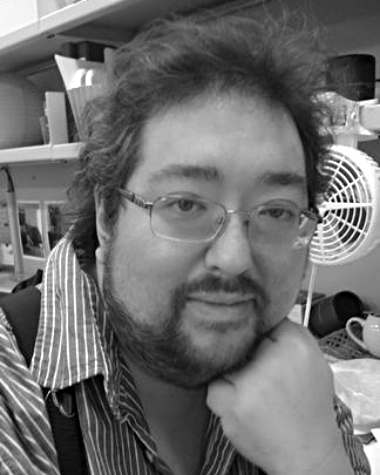 Scott C. Sickles
Ahvi Spindell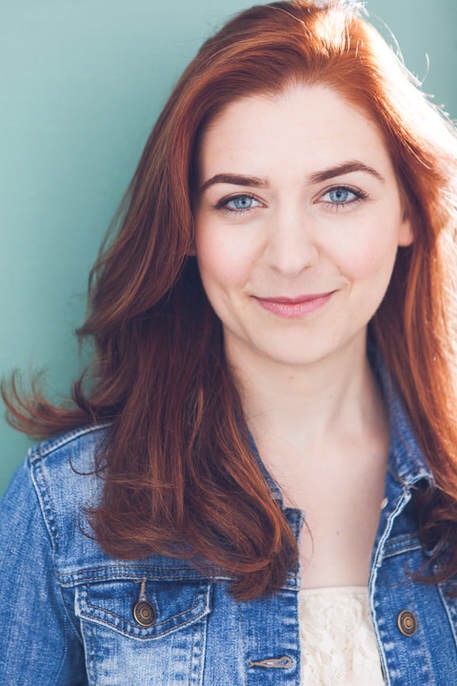 Sarah Spring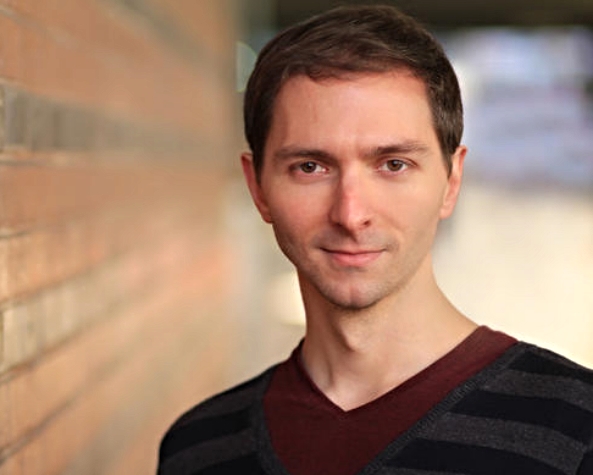 Kevin Stanfa
Leegrid Stevens
Ben Sumrall
Ann Talman
Jane Lincoln Taylor
Tony Travostino
Erin Treadway
Fred Velde
Susan Wallack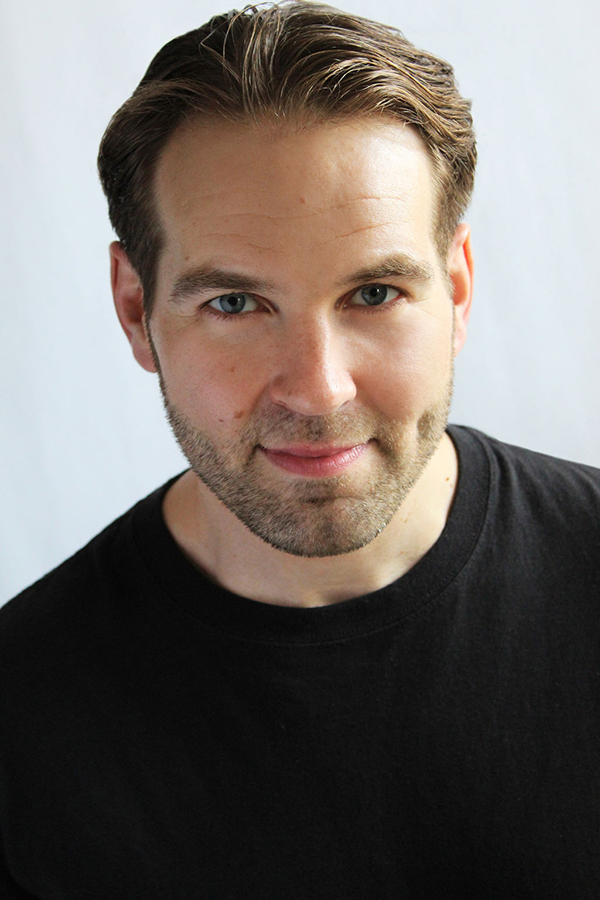 Jonny Weber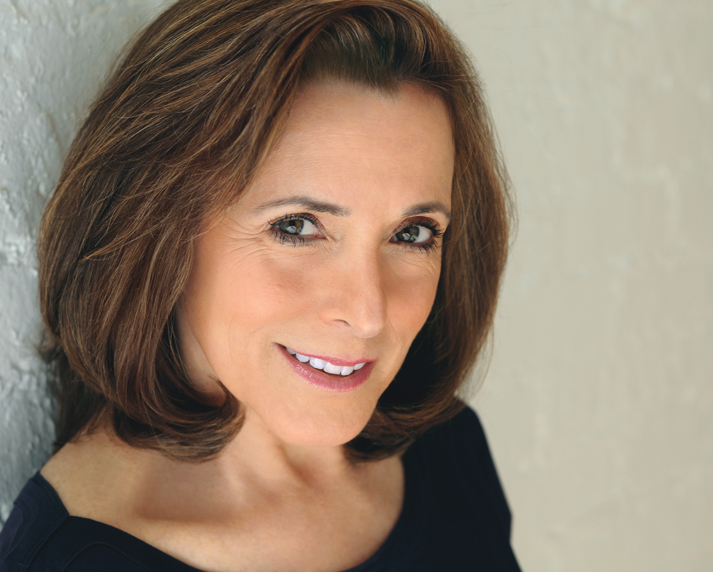 Jill Melanie Wirth
Emily Zacharias
Ben Alexander
Ben Alexander has been writing plays since he moved to New York in 1989. Productions with the WorkShop Theater include the one-acts "The Soul of Justin's Muse" (1998), "To Be the Next Connie Hudson" (2000), and "Three O'Clock in the Morning" (2001), and the full-length "Chemistry Lab" (2003) and "Weird" (2008). He also self-produced the play "Tavern on the Net" (1999), and has had a staged reading at the WorkShop of "Jocelyn" (2001). A monologue from his 1994 play "Phantom Rep" was published in a "Best Stage Monologues" volume edited by Jocelyn Beard and is frequently used as an audition piece. Ben is also an academic historian with a PhD from CUNY and teaches at Raymond Walters College of the University of Cincinnati. He is an associate member of the Dramatists Guild and a member of Theatre Resources Unlimited, and has moderated many discussions in the WorkShop's Sundays at Six series.
C.K. Allen
CK Allen – some NYC theater: The Tender Trap with Retro Productions ("…the funniest five minutes on any stage in New York" – TheFabMarquee.com) Robin Rothstein's Keeping Pace and Ken Javie's Certain Souls at Algonquin Productions; Rich Orloff's Couples ("Notable performance", NY Times); Tony Sportiello's Star Power and LOL; 'Alexas/Eros/Dollabella' in Jerry Less' adaptation of William Shakespeare's Antony & Cleopatra; Levy Lee Simon's The Bow Wow Club. Member of The WorkShop Theater and Algonquin Productions. Other work: soaps including Guiding Light, All My Children, and As the World Turns, print ads, and TV commercials for New York Life Insurance, ESPN, Ricoh and Ohio Lottery among others, independent films, industrial training videos for Merck, Altria and others as well as narration for museum audio tours.
Liz Amberly
AEA / SAG-AFTRA / DG (Dramatists Guild)http://www.lizamberly.com
James Armstrong
Mary Ruth Baggott
Ellen Barry
AEA / SAG-AFTRA
Tom Berdik
AEA / SAG-AFTRA
Mick Bleyer
Mick first came to the Workshop through the 2007 Mainstage Production of Macbeth. He became a student in Will's Playshop with Charles Gerber, and was featured in the Will-a-Thon in both 2007 and 2008.Other credits include 365 Days/365 Plays; The Three Musketeers at North Shore Music Theatre; Iago in Othello at the Abingdon; Rodolpho in A View From the Bridge; Macbeth at the Virginia Shakespeare Festival and The Classical Theatre of Harlem; Bill Calhoun in Kiss Me, Kate; Sebastian in Twelfth Night with Improbable Fiction; multiple productions of A Chorus Line; and the National Tour of The Scarlet Pimpernel. Film credits include Across the Universe, the remake of The Manchurian Candidate, the upcoming indie feature Cains Mark, and several TV spots for Lufthansa Airlines and Spike TV.AEAhttp://mickbleyer.theateronline.com/
Greg Oliver Bodine
REGIONAL: PlayMakers Rep, Cape May Stage, BoarsHead Theater, Princeton Rep, St. Vincent Theatre, Millbrook Playhouse, Cortland Rep, Huron Playhouse, Magnet Theatre Co. and North Shore Theatre Group. NEW YORK: Retro Productions, Lincoln Center Theater Directors Lab, Theater Ten Ten, EST, Metropolitan Playhouse, HERE, Manhattan Theatre Source, American Globe Theater, FringeNYC, Center Stage, SoHo Playhouse and 45th Street Theater. AT WORKSHOP: Poe, Times Two (2012 NYIT Award Nominee for Outstanding Solo Performance), Beneath the Hush, a Whisper, A Christmas Carol and The Fatwā of Corpsman Johnny Jones (2012 Semi-finalist, Samuel French OOB Short Play Festival). FILM: Mania Days, Movie 43. TV: Law & Order: SVU, Guiding Light, As The World Turns & Saturday Night Live. TRAINING: M.F.A. in Acting, UNC-Chapel Hill. Some of Greg's plays include: A Requiem For Sherlock Holmes (in development) Poe Times Two, Dark Soundings, Wicked Tavern Tales (published by Indie Theater Now), I, Carpenter (published by Playscripts, Inc.), Christmas Thieves: A Small Town Radio Play (Playscripts, Inc.) and adaptations of To Build A Fire by Jack London (COLD SNAPS 2012), The Yellow Wallpaper by Charlotte Perkins Gilman, The Hound by H.P. Lovecraft, The Secret Sharer by Joseph Conrad (Playscripts, Inc.) & Charles Dickens' A Christmas Carol (Playscripts, Inc.). AEASAG-AFTRADG (Dramatists Guild) 
Katie Braden
http://www.katiebraden.com
Alan Breindel
James Brewer
Off Broadway: The Flamingo Kid (NYC Reading), Motherfreakinghood (NYMF), Trouble With Dead Boyfriends (MCL Chicago), Hit Her With The Skates (NYC Reading), The Black Suits (Kirk Douglas Theatre). TV: Blue Bloods (CBS). CMU 2018. Eternal love for his family for their everlasting support and guidance.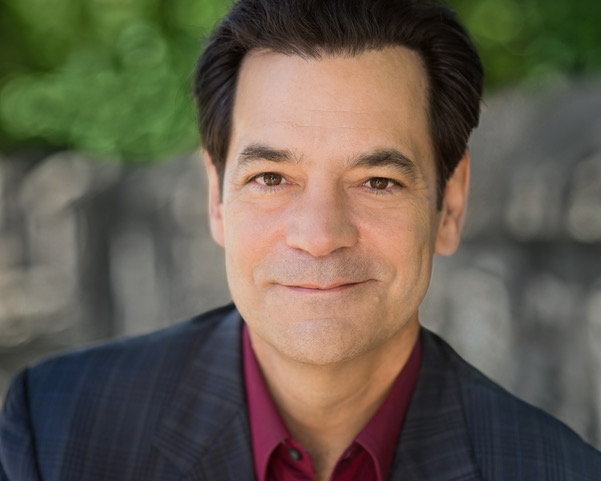 Joe Burby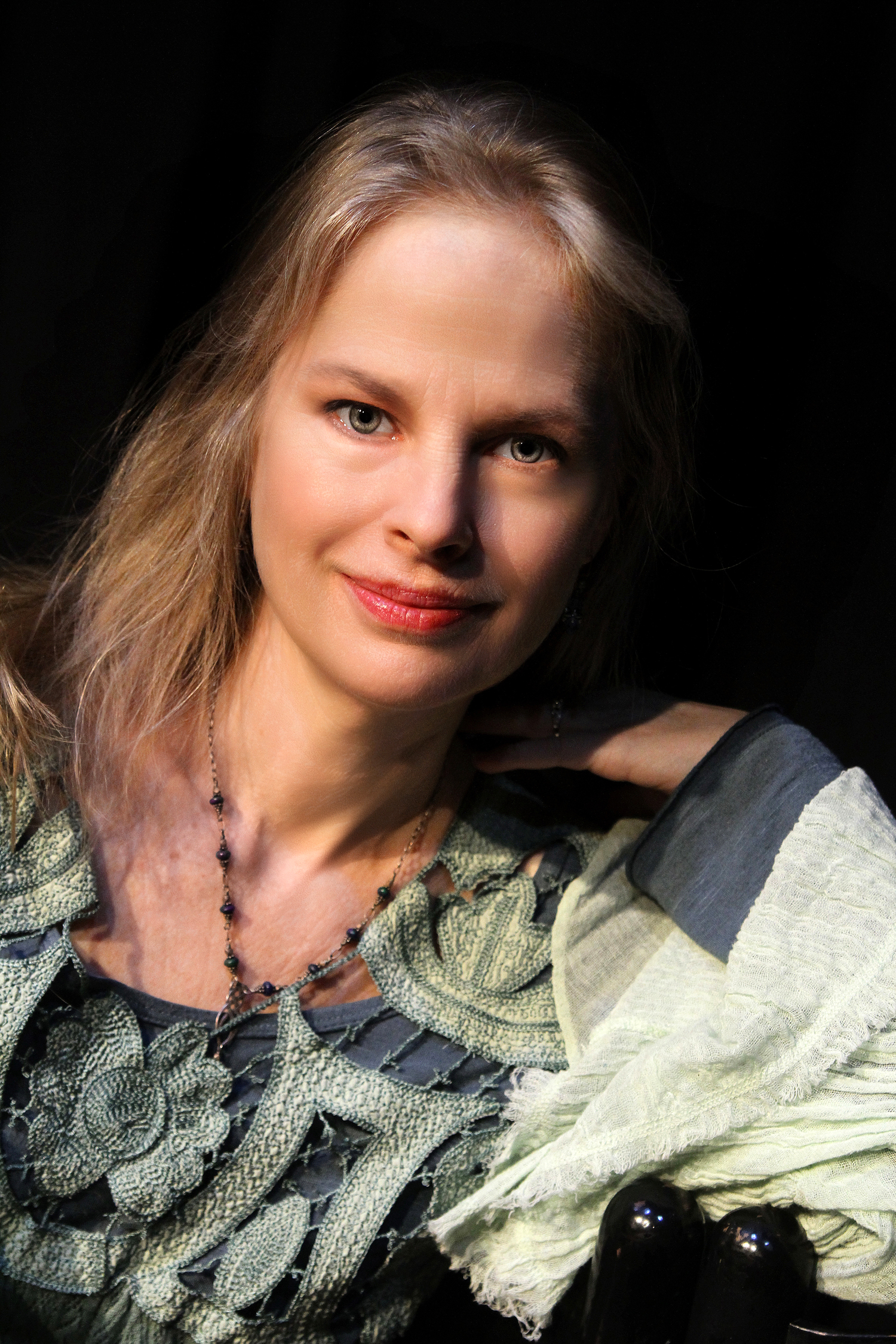 Leslie Kincaid Burby
Paul Buzinski
Ethan Cadoff
AEA / SAG-AFTRA
Philip Callen
Alicia Campbell
Thomas Coté
Linda Segal Crawley
Productions and readings of Linda's plays, MOVING DAY, VALENTINE, FELDSHUH & BRACKETT, ON AN AUGUST EVE, WHEN THE DEAL GOES DOWN, THE FAMILY TREE, DOWN THE STONYKILL and GOURMET SPEAKEASY have been done in NY at Actors Studio, E.S.T., WorkShop Theater Co., American Kaleidoscope, Samuel French Festival, New Mystery Theatre and Circle Rep; at Edinburgh's Fringe Festival; in Boston at American Premiere Stage, WCVB-TV and Brandeis University (M.F.A.'79). As an actor she appeared on Broadway in THE STUDENT GYPSY and "DA"; Off-Broadway in EH?, THE SECOND CITY and STEWED PRUNES; at theatres around the country, including Cincinnati Playhouse in the Park and Hartford Stage. She received A Tanne Foundation Award for GOURMET SPEAKEASY which was produced at The WorkShop as PINEAPPLE & HENRY and Kingston Rep., Stone Ridge, NY. THE GOOD DAIRY LAND, a new one-act, was done at The WorkShop, August, '11. ASHES & A DREAM, a new full-length, is in the works.AEASAG-AFTRA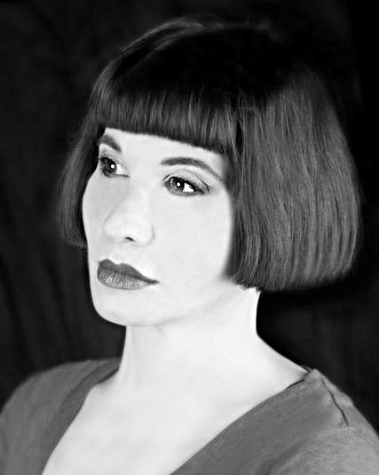 J. Thalia Cunningham
FIRST, DO NO HARM: Panndora's Box New Play Festival, 2012. Two monologues from CROSSING THE LINE: Smith & Kraus' "The Best Men's Stage Monologues of 2013." UNVEILED, based on Cunningham's 7 trips to Afghanistan: Pittsburgh Short Works Festival, 2013; Short & Sweet Festival in Malaysia, 2013, to be published by Smith & Kraus' "Best Ten-Minute Plays of 2014." SINGLES NIGHT THE SAFE WAY: HIT & RUN VII short comedy festival, 2013. BA from The Johns Hopkins University. MD from Hahnemann University. Formerly, chief of emergency medicine at St. Mary's Hospital and the VA Hospital in Albany, New York.As emergency physician, travel writer, photographer and traveler, traveled to 120 "official" destinations of Traveler's Century Club, an organization for people visiting at least 100 countries, which Cunningham has no intention of joining. Written for national publications i.e., Arthur Frommer, Diversion, Specialty Travel Index, New York Times Travel Supplement, Spur, and International Travel News. Experiences include trekking with mujahedeen in Tora Bora, Afghanistan after sneaking over the Khyber Pass disguised as an Afghan woman; participating in West African voodoo rituals; crocodile hunting with spear-toting Papua New Guinea natives; and talking her way out of an arrest (erroneous) for prostitution in Pakistan.DG (Dramatists Guild) 
Alexandra Devin
Alexandra Devin Vicich, LCAT is a licensed creative arts psychotherapist specializing in drama therapy (Master of Arts, NYU-Steinhardt, 2013). She has a private practice in Manhattan where she provides mental health and wellness through the lens of theatre tools and techniques. She is also an Actor and Playwright, member of SAG-AFTRA, AEA (inactive), Dramatists Guild, co-founder of Why Theatre Project. Stage combat skills in Rapier & Dagger, Broad Sword, Knife, Unarmed, Single Sword, and Small Sword.SAG-AFTRADG (Dramatists Guild)AEA (inactive)www.alexandradevin.com
Alex Dmitriev
Actor's Equity
Lori Faiella
Since joining the WorkShop in 2001, Lori has appeared in many WorkShop productions including the MainStage presentations of American Thighs, LOL, From the Top and The Philosopher's Joke. Most recently she could be seen in Tarragona and Cold Snaps 2011. She also produced Voices, Pertinent & Timeless, a reading series presenting the first three Pulitzer Prize-winning plays written by women at the WorkShop. Other favorite New York productions include Life, Death and Baseball and Scales of Justice, both of which she produced with a company she co-founded, Running Start Productions; "Priscilla's Neurosis," a 2001 Samuel French Festival Finalist; and Stay Over. Originally from Pittsburgh, Pennsylvania, she spent several years working with some of the city's most established theaters and was given the opportunity to work on many terrific roles including Anita in Wrong Turn At Lungfish, Ellen in Two Rooms, Terry in Extremities and Mary in Run For Your Wife. She studied at the American Academy of Dramatic Arts and often participates in Adrienne Weiss's Actor/Director film lab.AEASAG-AFTRAhttp://www.lorifaiella.com
Courtney Fenwick
Courtney Fenwick is an actor, vocalist, producer, and writer. She earned her BA in Theater at the College of Charleston in South Carolina, and has been a Theater-making New Yorker for over ten years. As a producer with AntiMatter Collective, her previous projects include The Tower at HERE Arts Center, Demonology, and Motherboard. Other notable projects: Killer Joe and A Number (Pure Theatre), The Will-A-Thon (The Workshop Theater), Blood Wedding (Center Stage), Richard III (The Shakespeare Project), and Telephone/Landscape (Target Margin Theater).
Anne Fizzard
Anne joined the WorkShop in 2002, and is now an emeritus member. She is active as an actress, writer, cartoonist and sometime producer. Originally from St. John's, Newfoundland, Canada, she got an honors degree in English from Mount Allison University, took summer school at the Royal Academy of Dramatic Art in London, and completed the two-year acting program at the American Academy of Dramatic Arts here in New York.Also served as an intern at Ensemble Studio Theatre and performed in the Women's Project and Productions Directors Forum. Proud member of Equity, SAG-AFTRA, ACTRA, and the Independent Filmmaker Project. http://www.annefizzard.com/
Joseph Franchini
Joseph Franchini trained with Stella Adler at NYU and at the London Academy of Music and Dramatic Art. Most recently appeared in The Navigator by Eddie Antar (2012 Drama Desk Nominee Best Actor in a Play), Beneath the Hush, a Whisper by Abigail Somma, and Synegoguery by Michael Lazan at The Workshop Theatre, Mrs. Warren's Profession at Manhattan Theatre Source and directed Lucila's Story at the Connelly Theatre for the 2009 New York International Fringe Festival. He has appeared in numerous productions with the Waterfront Theatre Ensemble (New Jersey Dramatists) and with Plays For Living. Recent appearances include plays at the Off World Theatre, Midtown Theatre Festival, Musicals Tonite!, 15 Minute One Act Play Series and The Actor's Guild. Joseph is an original member of Quicksilver Radio Theatre. AEASAG-AFTRAhttp://josephfranchini.com/
Susanna Frazer
AEASAG-AFTRADG (Dramatists Guild)SSDCAGMA
Dee Dee Friedman
Dee Dee Friedman played Bella in the National Tour of Neil Simon's "Lost In Yonkers". She appeared as Sarah in the Off-Broadway production of "Beau Jest" & again in the sequel, "Jest A Second!", at the Coconut Grove Playhouse in Miami. She was recently seen as Susan/Lucy in "Half and Half" at Penguin Rep. Here at the WorkShop she has performed in plays by Timothy Scott Harris, Fred Glover, Scott C. Sickles, Linda Segal Crawley and Rick Eisenberg. Regionally, she has performed at The Rich Forum (Stamford,CT), New Jersey Rep., The American Stage Festival, The West Virginia Public Theatre, The Forum Theatre, American Stage Company & Playwrights Theatre. Among her film credits are the cult classic "Sleepaway Camp" & the soon to be released sequel "Return to Sleepaway Camp". Dee Dee has trained at London's Royal National Theatre, & in New York with Lee Strasberg, Stella Adler & Irma Sandrey.AEASAG-AFTRA 
Charles E. Gerber
Mr. Gerber has been acting, teaching, coaching and directing Shakespeare in NYC steadily since 1985. In January 2007, he directed Macbeth to unanimous raves and a sold-out run on the WorkShop Main Stage. In 2005, Charles had the privilege of collaboarating with his mentor, Moni Yakim, in the Unbound Theatre's production of The Workroom. Charles has played Osric on Broadway and Richard II at Ensemble Studio Theatre. Carol Bennett Gerber directed Charles at the WorkShop as Bottom, Iago, Malvolio, Brutus, Trinculo, Dogberry and Shylock. His annual WILL-A-THON festival in April has been ongoing since 2004. In 2011, he staged and portrayed MOLIERE'S TARTUFFE in a new translation by Paul Weidner on our Main Stage for a sold-out run, and went on to act in 3 more full productions in NYC including THE ETERNAL HUSBAND for Fringenyc, and Cantor Rabinowitz in a revival of THE JAZZ SINGER for Metropolitan Playhouse.National Tours: Arnold in Torch Song Trilogy and Maurice in Disney's Beauty and the Beast.Film: the title role in SHOOTING JOHNSON ROEBLING and Wonk#1 in VOTE AND DIE: LISZT FOR PRESIDENT. Television: the "Law and Order" franchise and "Third Watch" as a drug dealing Chasid, and most recently seen on"Bluebloods".Charles created the Then Came Each Actor series and is the founder of Will's Playshop.AEASAG-AFTRAwww.charlesegerber.comcharlesegerber@gmail.com347-575-3107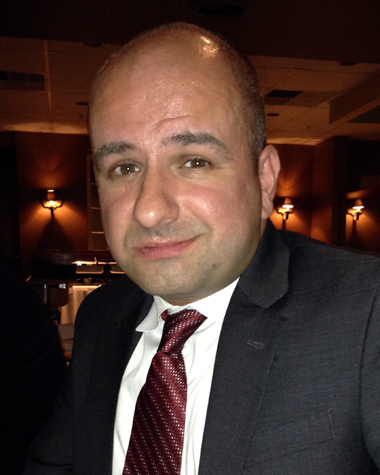 Gary Giovannetti
My plays Down The Shaw and American Thighs have been presented at the WorkShop. In addition, my play Soundtrack To Cezanne was given a three day PiP staged reading. Receiving Sunday At Six readings were my plays Night By Michelangelo and Twilight At The Peace Hotel. 
Ken Glickfeld
Ken Glickfeld has appeared in NYC with Atlantic Theater Company, American Globe Theatre, Common Ground Stage and Film Co., Peculiar Works, Grace Rep, The Workshop Theater, and The Deptford Players among others. Recent NY credits include Angel Eaters,Couples, Two Gentleman of Verona, Blood of the Bear, The Arrangement, Uncle Vanya The Bogus Bride, Privileged and Confidential, Mitya's Ordeal, and Three Christs. Regional Credits include Sherlock's Last Case, To The Ladies,The New York Idea, Voice of the City, Sherlock Holmes, Rain, Why Marry?, Speed the Plow, One Shoe Off, Twelfth Night and Taming of the Shrew. Films: Soldiers in the Shadows (to be released) Don't Drink the Water (Woody Allen, Dir.), The Accountant, and for TV, Deadline,and playing "God" in Spaceship on IFC.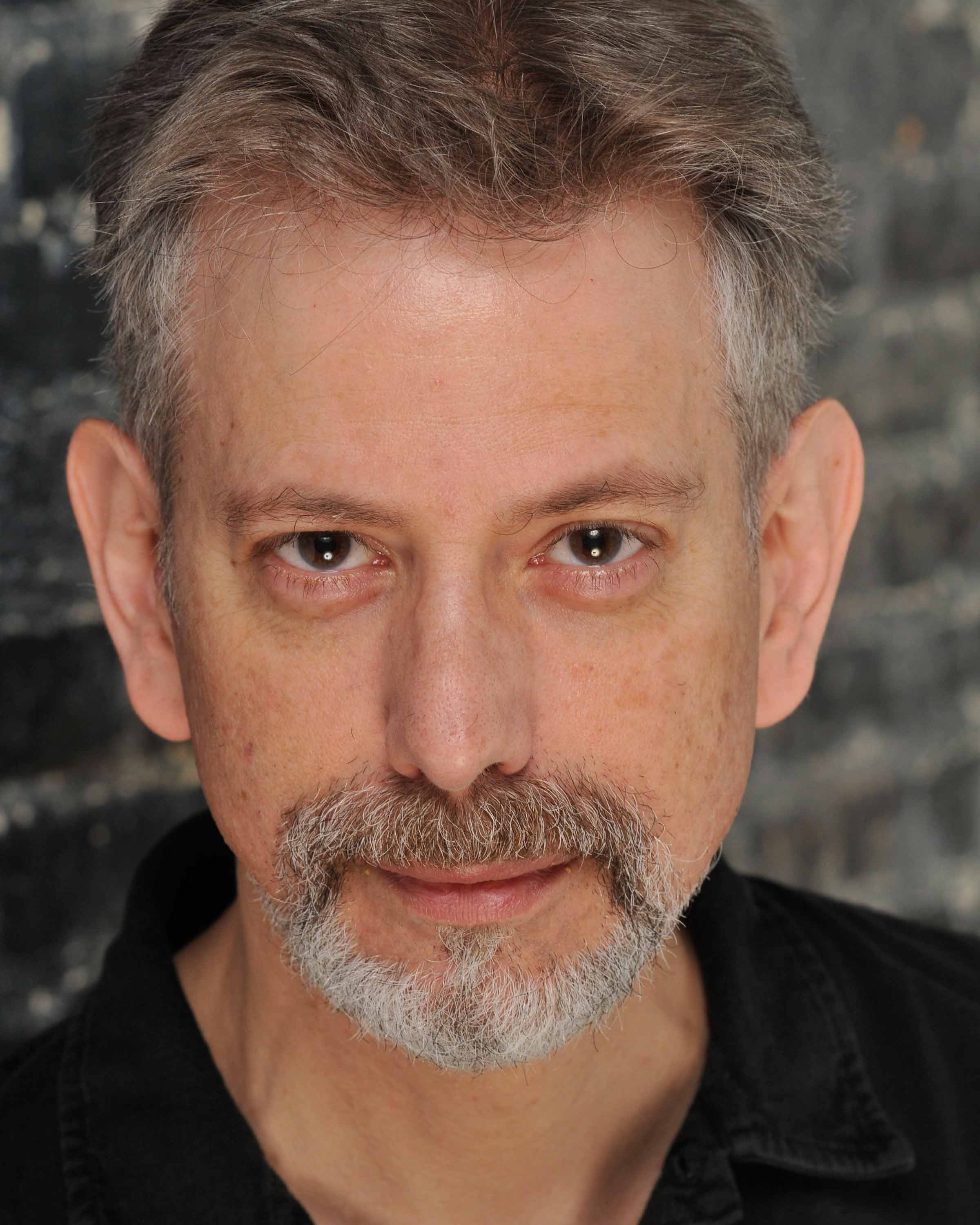 Michael Gnat
MICHAEL GNAT, a NYTheatre.com 2009 Person of the Year and inaugural Innovative Theatre (IT) Award nominee, toured Europe in early 2019 in Sam Graber's SHOOTER, after appearing in its 2018 NYC premiere. At WorkShop he has appeared as Al/Marbury/BB in Eddie Antar's Drama Desk-nominated "The Navigator"; Chekhov in "The Chekhov Dreams"; Cornish in "Miss Lulu Bett"; and in several one-acts. Recent NYC stage: Louie in John Dirrigl's "The Bauer Sisters" (MITF 2014); Polonius in "Hamlet" (DrillingCompaNY, Bryant Park). Key performances include Pigeon in "The Riverside Symphony" (Planet Connections 'Outstanding Actor' Award); Blake in Mike Folie's "Slave Shack" (Algonquin); T.D. Rice in Hank Meyerson's "Jump Jim Crow" (MITF); and Malvolio in "Twelfth Night" (DrillingCompaNY).Feature film roles include white-collar criminal Wall Street Jimmy in "Off Jackson Avenue" and yuppie would-be coke dealer Tim in "Bobby G. Can't Swim." He can also be seen (via iTunes) as the Director of the Remaining Families Coalition on Onion News Network's amazing "News from the Year 2137."AEASAG-AFTRAhttp://www.linkedin.com/in/michaelgnatactor
Dana Leslie Goldstein
Playwright, Daughters of the Sexual Revolution, Next Year in Jerusalem (Winner, New England New Play Award); Librettist/lyricist, CYCLONE & the Pig-Faced Lady (official selection of NY Musical Theatre Festival's Next Link Project, produced at NYMF 08; Winner, Women's Project Collab. Initiative Grant); Librettist/lyricist, LIBERTY (last seen at Warner Theater Center, July 2012, ran to sold-out WorkShop audiences, received grants from NYC Dept of Cultural Affairs, NYMF 2009 concert, 2008 Immigrant Heritage Week). Work seen at: Cherry Lane, Culture Project, Julia Miles Theatre, New Dramatists, Hartford Children's Theatre, York, Center Stage, BMI, MassMoCA, Vineyard Playhouse, Pulse, Theatre Row, Jewish Theatre of the South, Gene Frankel, Different Voices, Lark, Acorn, Neighborhood Playhouse, WorkShop, Algonquin, Pacific Theatre, TischAsia (Singapore). Other awards: Harold & Mimi Steinberg Prize; Different Voices; ACTF; Hoyns Fellowship in Poetry; AWP Award for Poetry; Acad of Am Poets Prize. MFAs: Playwriting & Poetry. Dana has been a lyricist at BMI, member of Women's Project Playwrights' Lab and current member of WorkShop, NewShoe & Dramatists Guild. DG (Dramatists Guild)http://www.theatergarden.org/
Laurie Graff
Actress, published writer and member since 1997, Laurie's plays The Incredible Egg, All My Problems (Smith & Kraus), Telephone Call for Francine Stein, Love in the Time of Recession, Shiksa Syndrome (a solo piece she performed) and Charlie & Flo (PSNBC) have all been produced in WorkShop Theater Company's One-Act Festivals. Her novels include the bestselling, You Have to Kiss a Lot of Frogs (received a second printing, option, reissue and translations into Italian and Dutch), Looking for Mr. Goodfrog (Harlequin) and The Shiksa Syndrome (Random House). She has contributed to NY Times Complaint Box, No Kidding (Seal), Live Alone and Like It and It's a Wonderful Lie (Grand Central), Scenes from a Holiday (Harlequin), New Monologues for Women…(Heinemann) and Best Men's Stage Monologues… (Smith & Kraus). As an actress Laurie was seen in Grease (B'way, Nat'l), Laughter on the 23rd Floor (Nat'l), Nunsense (Boston co.), The Last Night of Ballyhoo (The Rep), In the Boom Boom Room (Off B'way) and many TV and radio commercials. Among her personal appearances are Fox & Friends, Better TV, Sirius XM, Joan Hamburg and ABC World News Now. Laurie played herself in the documentary, Mr. Right, shot in her native New York City, where she currently lives. Feel free to Like her Facebook Page and visit www.lauriegraff.com.AEA, SAG-AFTRA, AUTHOR'S GUILD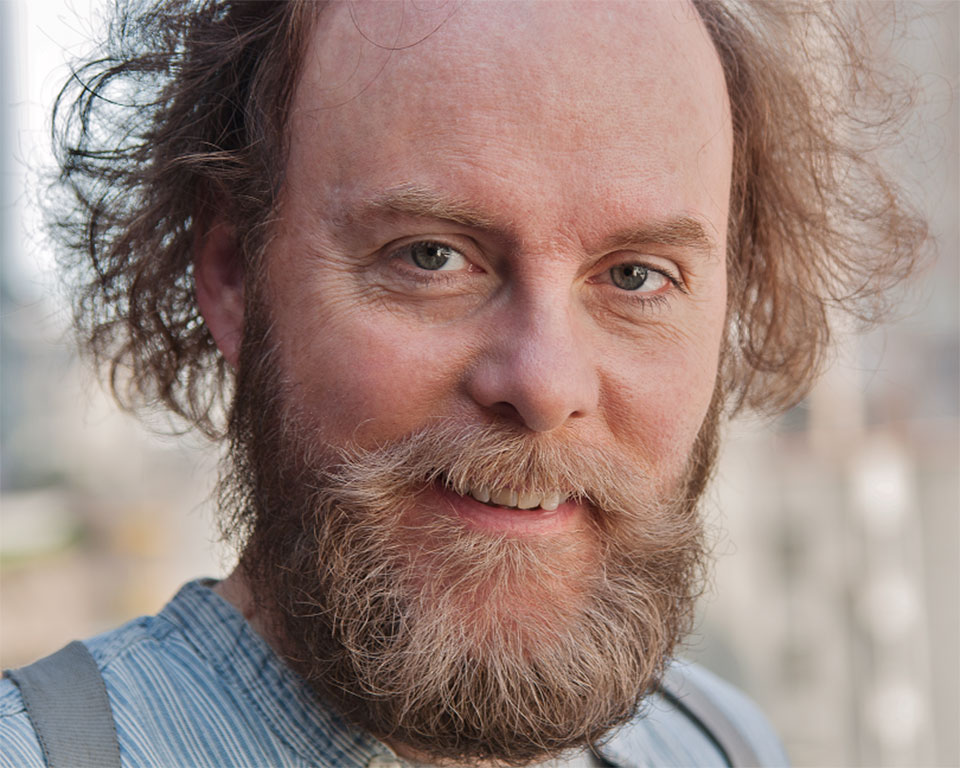 Richard Kent Green
Richard has been working in theater for over 30 years. His New York acting credits include Indie Theater, Off-Broadway, film and television. He became a Workshop Company Artist in 2002 and has served as Producing Associate, Director of Musical Theater Development, Producing Director and Associate Managing Director. He's now our Operations Manager.Richard appeared in the original casts of: the musicals LIBERTY, LIFE ON THE MISSISSIPPI and A CHRISTMAS CAROL (the latter two were nominated for NYIT Awards); CHATTING WITH THE TEA PARTY (developed mostly here); THE JAZZ AGE; PARISH DUNKELD (developed here and at the Playwrights and Directors Workshop at The Actors Studio).Richard's lighting design for POE TIMES TWO was nominated for an NYIT Award.His most successful producing project, A BRUSH WITH GEORGIA O'KEEFFE, saw an Off-Broadway run and special performance at the Smithsonian American Art Museum in Washington D.C.Richard co-created our Direct Mail Campaign, co-executive-produced two celebrity-packed galas and co-created VAUDEVILLE NOUVEAU, AN EXTRAVAGANZA OF BURLESQUE PROPORTIONS - which, for three years, he also co-produced and co-hosted.SAG-AFTRA, AEAwww.RichardKentGreen.com/
Annemarie Hagenaars
Annemarie Hagenaars is a Dutch actress, born in Oud Gastel, The Netherlands. In March 2016 she moved to New York City to pursue her acting career in the United States. In April 2016 she became a member of the WorkShop Theater Company. She has performed many roles since, including several roles in play readings at the WorkShop. She has performed with Radiotheatre NYC in Ghosts of Christmas Past and in the H.P. Lovecraft show. She recently shot her first US commercial and her first role in an American TV series: Mysteries at the Museum. She is a voice over artist at CityVox NY. Other recent New York theater credits include: Hilde in CasablancaBox and Nell McNally in The Country House. In the Netherlands she toured with her self-produced and self-written one-woman show The Story of The Einstein Girl. Alan Gordon is her private acting coach and mentor and she studies Meisner Technique at his studio, the Alan Gordon Studio. She also studied with SITI Company in the summer of 2016. As a passionate actor with an extraordinary educational background and work experience she is always wishing to push her boundaries. Besides her studies in acting, she also studied physics, astronomy and history at the Universities of Utrecht and Leiden, and worked as a research analyst for five years.Annemarie is very grateful to be living and working in New York City, and she is delighted to be a member of The WorkShop Theater Company.
Margo L. Hammond
Margo has performed in NYC at Circle Rep, EST, Abingdon Th, Am. Jewish Th, Club 57, Symphony Space, The Duke, 78th St Th Lab, Theatre 54 and Soho Playhouse. Regionally: Williamstown Th. Festival, The Wilma & Asolo Th. As a voiceover talent her voice has been heard on major network commercials and in many training tapes. Margo is also a writer. Her plays have been seen in London, England at the Unrestricted View Theatre; in NYC at Workshop Theater Co, Soho Playhouse, Theater 54 and CAP21; in San Diego, CA as part of North Park Playwright Festival and in Colorado Springs, CO in their Six Women Playwriting Fest. Her play Mistress Marlene is published by Smith & Kraus in "The Best 10-Minute Plays of 2015". She has recently been nominated for the 2016 Jerry Kaufman Playwriting Award. Member of Dramatists Guild, AEA & SAG/AFTRA. www.margohammond.com
Charlotte Hampden
AEA / SAG-AFTRA
Timothy Scott Harris
Mr. Harris has been affiliated as a writer, director, and actor with several theater companies during his twenty years in New York. He is a founding member of The Harbor Theatre Co, and Doug Moston's Drama Project. He's worked with many theater companies including Ensemble Studio Theatre, Riverside Shakespeare, and Art and Work Ensemble to name a few. His full length play, "Last Stand" had it's world premier at The WorkShop Theater Co in 2003. His other plays, "The Adventures of Captain Neato-Man" (published by S. French), "In God We Trust", and "The Big Nil" have been produced nationally and internationally from Alaska to New Zealand. He is a member of The Dramatists Guild, and in 2004 became Artistic Director of The WorkShop Theater Co.DG (Dramatists Guild)
Jennifer Fell Hayes
Tom Herman
Tom's direction has been featured Off Broadway via "An Evening at the Carlyle" and "Mark Twain's Blues: A Play With Songs." Other projects include the backstage comedy "Star Power" for the National Academy of Television Arts and Sciences at HBO and his revival of Sam Shepard's "Buried Child" for The Michael Chekhov Theatre (acclaimed by The New York Times as "exciting… powerful… a tragic opera"), as well as his critically applauded and popular productions of Kenneth Lonergan's "Lobby Hero" and Caryl Churchill's "Cloud Nine" at Brooklyn's Gallery Players.Directed at: The Actors Studio, Ensemble Studio Theatre, Vital Theatre, Pulse Ensemble, Oberon Theatre Ensemble, The Drilling Company, Algonquin Theatre, 29th Street Rep, Mint Space, The Samuel French Festival and many others; also at Virginia's Wayside Theatre, where he was Assistant Artistic Director for two seasons. Tom currently reads scripts for The Public Theater and is a member of SDC and a graduate of Yale.SSDC
Laura Hirschberg
Having worked as an intern at the WorkShop in 2006, Laura Hirschberg rejoined the company as a member in 2009. A graduate of Harvard College with a degree in English and American Literature, Laura is currently pursuing a career in playwriting and directing, with a substantial amount of stage managing in the mix as well.AEA
Maggie Horan
Maggie Horan was raised in Charlottesville, Virginia where she studied acting, dancing and singing at the Orange School of Performing Arts. She holds a BFA in Theater Performance at Virginia Commonwealth University. She currently resides in Brooklyn and studies acting with Rob McCaskill at McCaskill Studio. Favorite productions include A View from the Bridge, Vanya Sonia Masha and Spike, Circle Mirror Transformation and Shakespeare's R&J.www.maggiehoranactor.com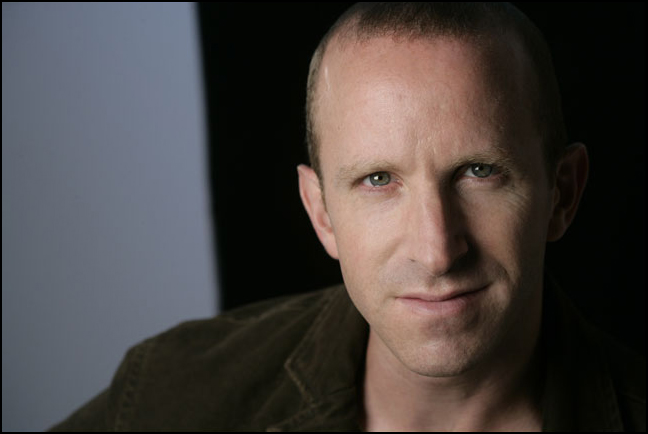 Jason Howard
Jason Howard has been creating theater in and around NYC for almost 25 years. He is currently working on his first full length, Divine Providence. Acting highlights include the Public, LaMama, NYTheatreWorkshop, Gideon Productions, Manhattan Theatre Source, TftNC, Ontological, EST, Circle Rep, Ohio, HERE, Arclight, and DOW, et al. He was nominated for NYIT awards for best Actor in 2009 (Universal Robots, by Mac Rogers), and 2012 (Advance Man, by Mac Rogers). www.jasonhoward.org.
Liz Huff
Cecily Benjamin Hughes
AEA / SAG-AFTRA
Susan Izatt
Actor: At The Workshop, favorites: Catherine, The German Bitch; Judy, A Memory Play. Other Favorite Roles: Rita, Educating Rita, regional critic's "Best Actress"; Off-Broadway, Julia, That Ilk; Princess Ira, Verse Theatre's 1953, by Paul Raine, UK Poet Laureate/American Premiere; Mrs. Erlynne in Ocscar Wilde's Lady Windermere's Fan, Oberon Ensemble, Dorothy Gish in Standstill at The Directors Company, Duchess of Glouster, Tribeca Lab's Richard II; Kathy, Northern Country, Henry Street Settlement, Dorothy Linman directing;Studied with Utah Hagen, Sande Shurin, attended NYU Tisch, Strasberg Studio, Atlantic Theatre Co and others.Voice Over work includes television and radio. Demo available on request.Children's musical entertainer and teaching artist, plays ukuleli and sings.Directing: At The Workshop Fabulous Darshan; Chicken and Egg Soup (Bob Stewart's); As Artistic Director MoonSoup Productions; produced Citi Schools Shakespeare, Bob Stewart's A Memory Play MITF; Dramaturgy of various new works. Solo: John Lewis's At The Ballpark, Bob Stewart's Jesus In A Beehive (The Duplex NYC, Philadelphia G&L Festival.) Also: Chase Bank Industrials; Misc Children's Shows. Acting Coach.Production: Props Fabrication, Costume Building, Electrics; includes amongst others The Julliard School, Brooklyn Academy of Music, Hudson Guild Theatre, American Ballet Theatre, The Performing Garage, Egelvsky Ballet; and various work.AEA / SAG-AFTRA
Ken Jaworowski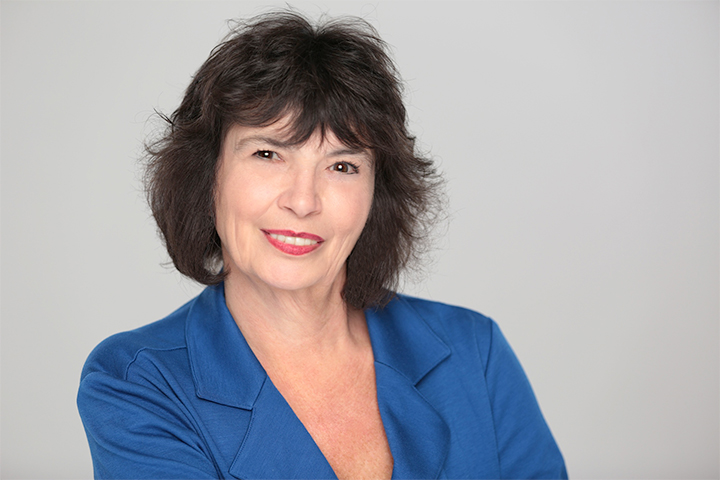 Jackie Jenkins
Jackie has crisscrossed the country performing theatre before landing in NYC 25 years ago. Both Off Broadway and further...Off...with numerous roles to her credit, recently ranging from a spinster schoolteacher in "Miss Reardon Drinks a Little" to the President of the United States in Paul Buzinski's, "Selection Day". Member of AEA, SAG/AFTRA.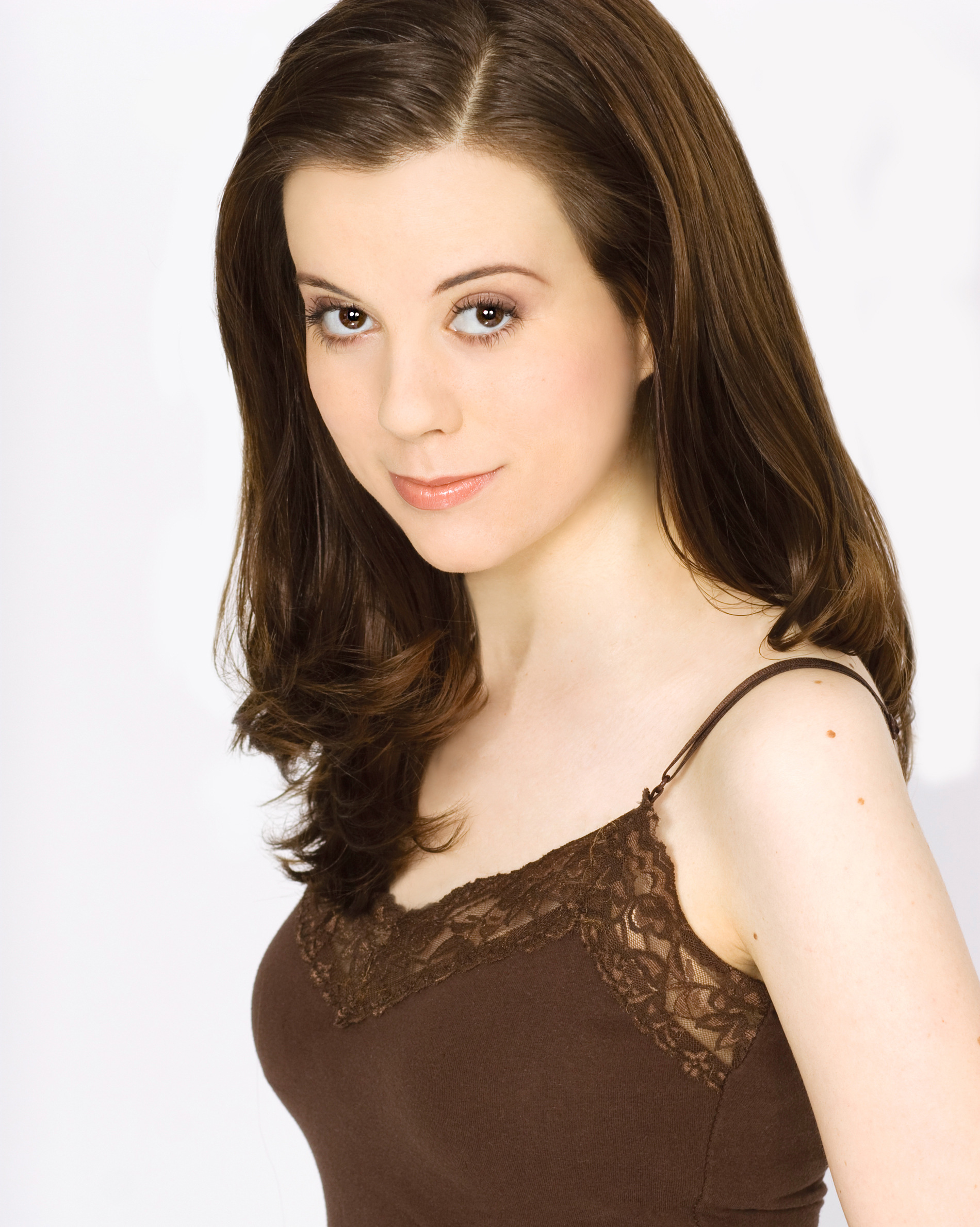 Rebecca Johnson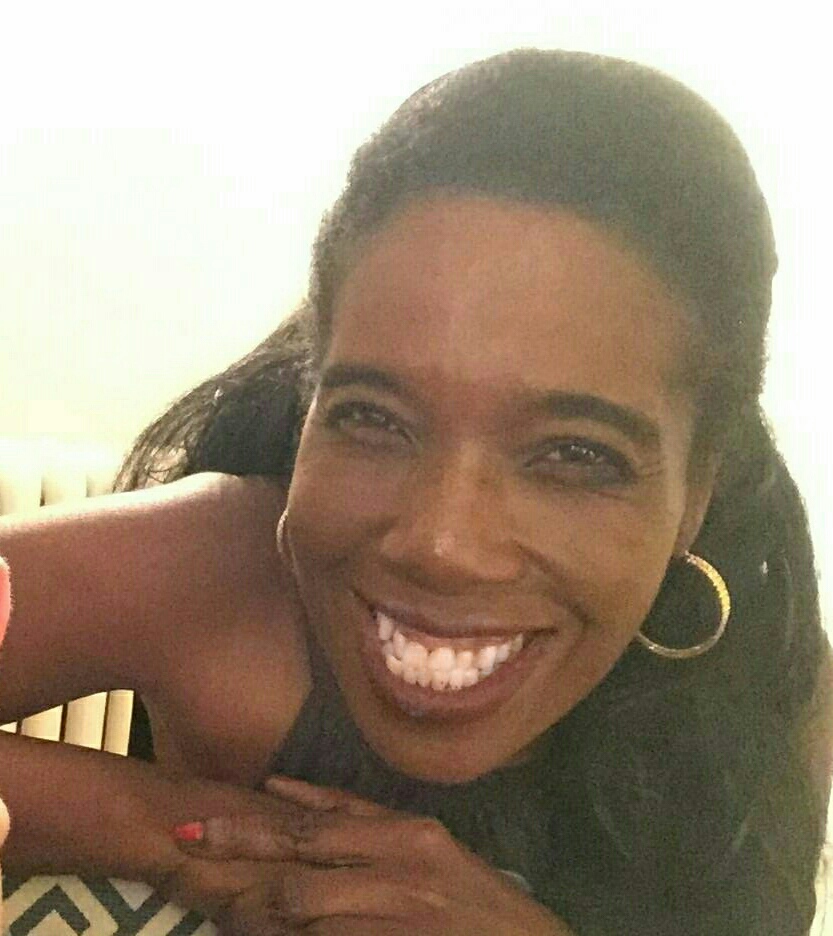 Kim Marie Jones
Kim's extensive 20 year NYC theatre experience includes being a Producer, Producer's Assistant, an Equity Stage Manager and a Casting Director. Kim is an alumnae of The American Academy of Dramatic Arts and St. John's University. AEA
Riley Jones-Cohen
AEA / SAG-AFTRA
Danielle Joseph
Stephanie Kane
JaQwan J. Kelly
JaQwan J. Kelly is an actor, writer and producer born and raised in Harlem, New York. His passion for storytelling as an actor was realized while training at the Harlem School of the Arts. He went on to receive his B.A. in Theatre and Performance from SUNY Purchase, where he won Best Performance/Production for his portrayal as Clay in his senior thesis performance of Amiri Baraka's 'Dutchman'. He was recognized in the Washington Post newspaper for his role as Watergate security guard (Frank Wills) in Steven Spielberg's Oscar nominated film 'The Post', starring Tom Hanks and Meryl Streep. He is also featured in the 2016 horror film, 'The Transfiguration' directed by Michael O'Shea. JaQwan is also a prolific rapper; he showcased his rapping skills as a Zulu Nation MC in the Netflix series 'The Get Down'.
Kyra Kennedy
Kyra Kennedy was last seen at The Workshop doing the splits and singing high notes in The Astonishing Times of Timothy Cratchit as Lucy/Aria. Originally from the south, she now calls New York home. www.kyramkennedy.com
Erik Kochenberger
Erik Kochenberger earned his BFA from NYU's Tisch School for the Performing Arts. He is classically trained and enjoys performing everything from Shakespeare to contemporary works on the stage or screen. Credits include: Macbeth (DCPA), Other Desert Cities (HPAC), and the film Against the Night (Ball Four Productions) which was released in several major markets.www.erikkochenberger.com
Robert Koutras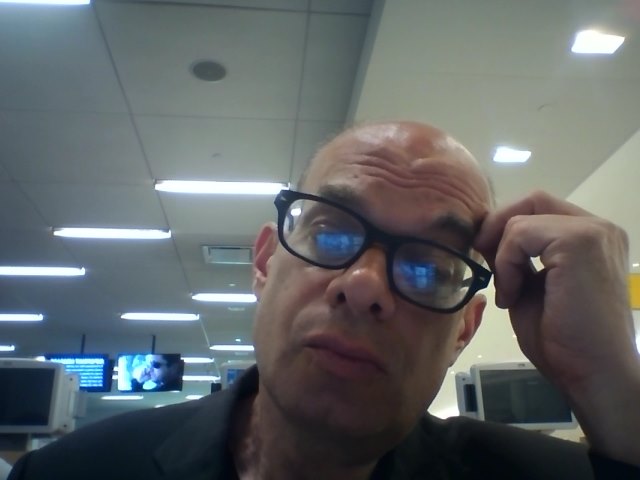 Michael Lazan
Allison Linker
AEASAG-AFTRA
Jon Lonoff
AEASAG-AFTRAhttps://www.samuelfrench.com/p/2259/skin-deep-lonoffJon Lonoff's writing credits range from an adaptation of Aesop's Fables for marionettes to a training film for Sunoco gas station attendants. His theatrical and film writing includes"The Garbage Cantata"(with Barry Keating), a musical about recycling, commissioned and produced by Riverbarge Productions, published by Samuel French, and later produced for video by the United Nations;"The Dark Knight,"an independentfilm which won the Silver Award for Comedy at the Houston WorldFest Film Festival and was subsequently developed into an NBC-TV movie; and"Key Changes and Other Disasters,"awarded Best Musical Revue by the National Association of Cabaret and Concert Artists. He is particularly proud of his work on a documentary film about Nepal,"Top of the World"(with Bill Kern, produced by Second Type Productions) which has won awards at film festivals all over the world. His play"Skin Deep,"originally developed at the Workshop Theater Company in New York City, was published in 2009 by Samuel French and has received50stock and amateur productions throughout the US and internationally, including Sweden and Australia. As an actor, he has toured nationally in "They're Playing Our Song" and "Fiddler on the Roof", and would list among his representative roles in stock, regional theatre, workshops, and readings: Joe Keller in "All My Sons"; Nicely-Nicely Johnson in "Guys and Dolls"; Sir in "Roar of the Greasepaint"; Grandpa Jack in "Broadway Bound".Jon has a BA in English Literature from Middlebury College and an MFA in Acting from New York University Tisch School of the Arts.
James J. Lorenzo
DEMO REEL: https://vimeo.com/user24504517 Law & Orders, Daytime, BBC, 3 min. reel.ACTOR'S ACCESS: JAMES J. LORENZO (reps. contact, demo reels, resume, headshots)AEA / SAG-AFTRA
Kathy Gail MacGowan
Kathy Gail MacGowan holds an MFA in Directing from The New School for Drama ('09) and has worked extensively as an actor in N.Y. At the WorKShop Theater, she recently directed the critically acclaimed "The Golden Year" by Daniel Damiano, with critics siting her direction as "skilled and razorsharp" NY Theatre.com, "Splendid" Broadway Chronicles and "award winning performances under the direction of Kathy Gail MacGowan" UPI. Off- Broadway she directed "In the Summer Pavilion" by Paul David Young at 59E59th Street, transferring with the production from the 2011 NY INTL FRINGE FESTIVAL after garnering a Backstage's "CRITIC's PICK (www.inthesummerpavilion.com). At 59E59th the NY Times sited her "careful direction" with Backstage again applauding her "empathetic,perceptive direction that is at pains never to confuse. The performances are a joy". She was a Finalist for the 2010 Drama League Directing Project. 2010 Winner, Week 2 Estrogenius Festival @ Manhattan TheaterSource, Outstanding Award Nomination :"Seal Songs" by Jennifer F. Hayes in the 2009 Midtown International Theater Festival. "The Enlightenment of Mrs. Cartwell" by Daniel Damiano" 2009 Producer's Choice for Estrogenius Festival; As a guest director at the Stella Adler Conservatory:"Fool for Love", "Glengarry Glen Ross", "Vinegar Tom" and "Necessary Targets" with the NYU Acting Company. For more info: www.kathygailmacgowan.comAEA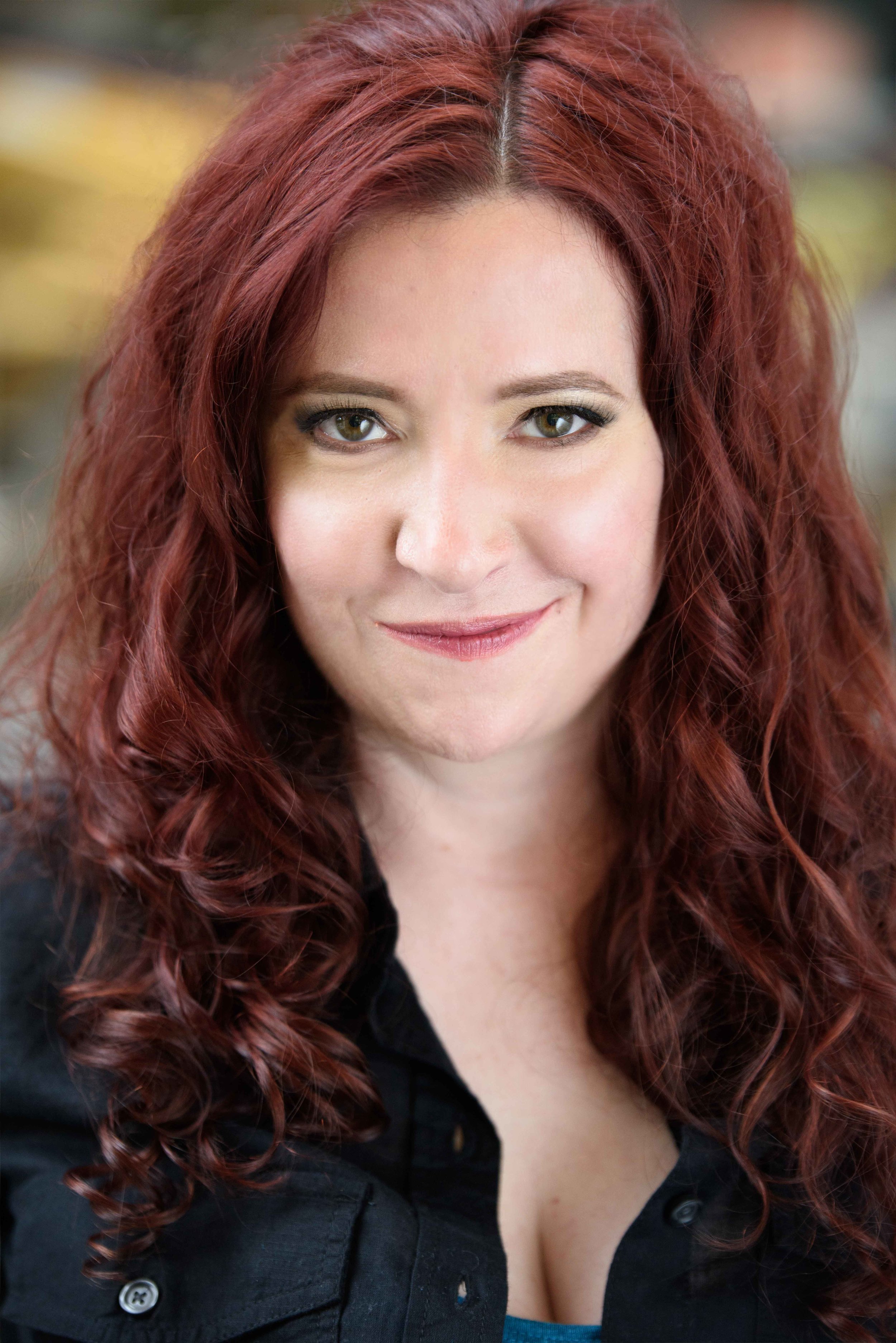 Diánna Martin
Diánna is an actress, director, and acting teacher who has worked extensively in NYC. Currently she can be seen in "Marius" produced by the Storm Theatre Company.Diánna is a proud member of The Workshop Theater Company, Oberon Theatre Ensemble, MTWorks, and The In-Pulse Group. She is also on staff New York IT Awards (Innovative Theatre Foundation), a writer for www.TheHappiestMedium.com, as well as an acting instructor for Martin Acting Studios and Hunter College.http://www.martinactingstudios.com/
Vincent Marano
Marylee Martin
Favorite roles include: Beatrice - Demon Bitch Goddess (WST); Alma - Summer and Smoke (Westfield Playhouse); Jessie -'Night Mother (Dover); Sally - Talley's Folly (BEST ACTRESS AWARD), Lysistrata - Lysistrata, Elmire - Tartuffe, Gertrude - Yankee Inginuity (all at Weaverane Playhouse; Julie - Carousel, Pistache - Can-Can (both at Goodyear Musical Theater); Petra - A Little Night Music (Canton Light Opera). Here at the WorkShop she has authored "Food for Thought" in the Recession Specials and "Air Force 525" in the Veterans Festival. Elsewhere she has had full productions "Letting Go" and "Sessions" (New Jersey Women's Theater), and "The Jelly Bean Wars" (The Casablanca). An avid songwriter, she is a member of ASCAP as well as the AUTHORS LEAGUE OF AMERICA, AEA, SAG/AFTRA, and THE DRAMATISTS GUILD.
Robert Bruce McIntosh
Lucy McMichael
Lucy McMichael's New York theater credits include: "The Total People" (600 Highwaymen); "The Savannah Disputation" (the cell); "March Madness" (Abingdon Theatre Company); "The Loneliest Whale in the World" (Theatre for the New City); "The Secret Sits in the Middle" (Primary Stages); "Aurora Leigh" and "The Best Things in Life Are Free" (Ensemble Studio Theatre); "Ascension" (Lion Theatre).Selected Film: "Dare" with Alan Cumming, Emmy Rossum and Zach Gilford, directed by Adam Salky (Sundance 2009); "Knife Point" written and directed by Carlo Mirabella-Davis (Sundance 2009); and the independent shorts "Who She Was" and "La Playa" (Virginia Urreiztieta, dir.); "The Christening of William Trumbull" (Joshua Hume, dir.).TV: "Louie," "Law & Order," "Law & Order: Criminal Intent," "As The World Turns." "Oz."AEA / SAG-AFTRA
Robert Meksin
AEA / SAG-AFTRA
Maria Micheles
Maria is a writer and playwright living in NYC. Her work has been performed at Theater for the New City, Ensemble Studio Theater, Bleecker Street Theater, Actors Studio, Manhattan Repertory Theater, Manhattan Theater Source, Gene Frankel Theater, Gotham Arts Group, Brecht Forum, Shetler Studios, ART/NY, Bowery Poetry Club, Galapagos Art Space, Williamsburg Art & Historical Society, KEP Greek Cultural Center, and at the New School Drama School. Full-length plays include Night Park, Photoplay, American Love, The Exs, No I Did Not Kill My Father and Marry My Mother, Through the Red, Ms. Un-America Beauty Pageant, Crucifixion on a Pole in a Dream/Commercial, Ambivalence, Sleep Over, Bifurcation Nation, among others.Maria is a graduate of SUNY at Stony Brook, holds an MFA from New School Drama School and an MS from Columbia School of Journalism. Her play Night Park is published on indietheater.com and her articles have appeared in TheOdyssey.com, Clyde Fitch Report, Columbia Journalism Review, Splash.com, nytheatre.com, The National Herald a Greek-American weekly paper. In addition to playwriting Maria is working on a book.
Cliff Miller
Cliff's is delighted to return to the WorkShop Mainstage. Other WorkShop productions include The Last Seder by Allan Knee and readings of Composure,The Astonishing Times of Timothy Cratchit, and Verona Walls. Favorite regional credits include The Importance of Being Earnest (Greenbrier Valley Theatre); Our Town, Red (New Stage Theatre); Hamlet (Hartford Stage); Death of a Salesman with Jeffrey Demunn, Henry IV, The Tempest (Dallas Theater Center); Henry IV, Part 1 and Part 2 (Shakespeare Theatre of New Jersey); Play by Play: Unchained (Stageworks/Hudson); Blues for Mr. Charlie (directed by Patricia McGregor); House and Garden, A Texas Romance (Austin Playhouse); Other NYC credits include: Injunction Granted (Metropolitan Playhouse); Our God's Brother (The Storm Theatre); . Education: MFA Acting Program at SMU.www.cliffmiller.us
Sandy Moore
The Simple Stories - One Man Show based on Langston Hughes" Jesse B. Semple stories - directed and co-adapted by Charles E. GerberMidsummer Night's Dream - Snout the Tinker - directed by Carol Bennett GerberThe Color of Justice - Thurgood Marshall - Theatreworks/USAMaster Harold.... and the Boys - Willie - Persephone TheatreAEA / SAG-AFTRA
Natalie Mosco, Ph.D.
Leads on Broadway(The Magic Show),London's West End(Grand Hotel),Paris(Hair)and throughout Australia.On Oz TV, she became a household name for her regular appearances in prime-time and mini-series. Original B'way cast of Hair, re-choreographed productions in Toronto, Boston, Paris, Sydney, Melbourne and Auckland.Choreography includes Haircut (Baz Luhrman/STC) and the Oz/ABC-TV series,The Money or the Gun. Performing includes partnering Donald Saddler in Paper Mill Playhouse's revival of Follies and playing in her own A Brush with Georgia O'Keeffe at the WorkShop + Off-Bway + Smithsonianin DC. Other writing includes her Harold Arlen tribute, Get Happy! and Gershwin, both in Australia. Founding member of Shakespeare Globe, Australia ("Cleopatra" in Antony & Cleopatra),performing debut at The Metropolitan Opera House(operas/Royal Ballet),art work featured in exhibitions at MOMA and the Metropolitan Museum of Art,completed a Doctor of Creative Arts degree at the University of Western Sydney.AEA / SAG-AFTRADG (Dramatists Guild)
Wende O'Reilly
Workshop CreditsInterchangeCouplesCertain SoulsFrench KissesOtherAs You Like ItCrimes of the HeartMuch Ado About NothingHedda GablerThe Shadow Box
Rich Orloff
Rich's 15 full-length plays (mostly comedies) have been presented around the country at such theaters as Arizona Theatre Company, Arkansas Repertory Theatre, Charlotte Rep, Dayton Playhouse, Florida Studio Theatre, New Jersey Rep, and also in Europe, Asia, South Africa and Australia.Rich's short plays have had over 1100 productions on six of the seven continents (plus a staged reading on Antarctica) and have been published three times in the annual BEST TEN-MINUTE PLAYS anthology series and six times in the annual BEST AMERICAN SHORT PLAYS series. Playscripts (www.playscripts.com) has published 70 of his short plays in eight collections.His plays at the WorkShop include productions of FOREIGN AFFAIRS and COUPLES and HA!, workshops of COME AGAIN, FUNNY AS A CRUTCH and RADIO RIDICULOUS, and readings of SKIN DEEP, TROPICAL HEAT, INCREDIBLE SEX, ENGAGEMENT RULES, PLAYING DOCTOR, LOVE HAPPENS, FEMALE PERSUASION and CHATTING WITH THE TEA PARTY. Most of these plays have since been produced, which is just one of several reasons he's grateful to be a member.www.richorloff.comDG (Dramatists Guild)
Nicole Palermo
After graduating from New York University's Tisch School of the Arts with a BFA in theater, Nicole set her sights on the web. Her first Co-Written project, Bitch 'N Lisp, was featured at the Fusion Film Festival, Austin Web Fest, and two years in a row at ITV: The Independent Television Festival. In 2017 her Co-Creation Stem and The City, for which she was also the leading actress, earned her team a spot in the B-STEM Project Hall of Fame. In 2018, her acting role in The Magic Bomb was featured at numerous festivals across the country, winning the Audience Choice Award at Las Cruces International Film Festival and her role in the off-off Broadway musical Blood & Water was highly praised. When she's not shamelessly listing off her accolades, Nicole enjoys creating homemade cards, attempting to cook, and bingeing The Office for the 8th or 9th time.
Michael Palmer
AEA / SAG-AFTRA
Jeffery Passero
Casting director, producer, director, actor & teacher, Jeffery Passero has a successful feature film casting career of over 60 movies, including "Poison Ivy" with Drew Barrymore, Nick Cage's "Sonny" with James Franco and "The Sasquatch Gang" with Justin Long. He is currently casting and co- producing, "Butterfly in the Typewriter", the life story of "Confederacy of Dunces" author, John Kennedy Toole. The film stars Susan Sarandon and Thomas Mann.He began his acting career at New York's Roundabout Theatre ("Pins and Needles", "You Never Can Tell") before taking over the casting there for two seasons, casting actors such as Danny Glover, Kelsey Grammer & Malcolm McDowell. Passero trained as an actor with Terry Schreiber and Larry Moss. He began his undergraduate studies in Speech & Drama at Catholic University and received his Bachelor of Arts degree in English Literature and Journalism at The University of Connecticut.In the works, Passero is producing the film "Love, Marriage & Marilyn Monroe", Oley Sassone's "Louis", a Louis Armstrong biopic and the new musical "Kiki Baby" (NYMF-2011) with writer/director, Lonny Price.Passero also wrote (and performs in) CASTING ASPERSIONS, his play about his life as a casting director.www.jeffpassero.com818-437-1612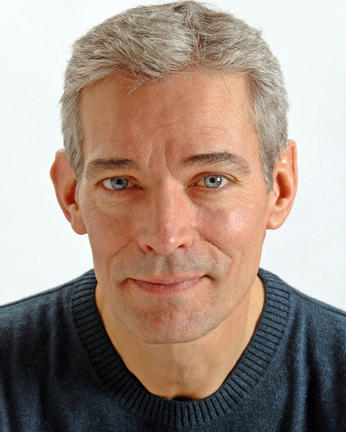 Steven Petrillo
As a Director: THE DINING ROOM, A CHRISTMAS CAROL, MUSICAL COMEDY MURDERS OF 1940, MOONLIGHT & LOVE SONGS, A GRAND NIGHT FOR SINGING; LIFE x3; LAUGHTER ON THE 23RD FLOOR; SESSIONS; ROUTE 66; FIDDLER ON THE ROOF; LOVE! VALOUR! COMPASSION!; and RUMORS, among others.As an Associate/Assistant Director: CHESS, CRAZY FOR YOU, ME & MY GIRL, HIGH SOCIETY, SINGIN' IN THE RAIN and KISS ME KATE, among others, at theaters across the country, including North Shore Music Theatre, Westchester Broadway Theatre, North Carolina Theatre, T.U.T.S., La Mirada Theatre, and Seattle's Fifth Ave Theatre.As a Member of The WorkShop Theater: Steve has been building a Musical Theater Program. He offers classes for Singers and Actors, The Musical Theater GYM, to work on audition material. In addition, he helms a Musical Writers WorkShop for Composers, Lyricists and Book Writers to develop their works, as well as facilitating a monthly reading series for New Musicals to 'WorkShop' in front of a live audience.As a Performer: Broadway and/or National Tours of PETER PAN, starring Cathy Rigby, MAN OF LA MANCHA, starring Robert Goulet, and JESUS CHRIST SUPERSTAR starring Carl Anderson. T.V & FILM: LAW & ORDER C.I., THE SOPRANOS, the NBC Mini-Series, A WILL OF THEIR OWN, PETER PAN and THE STEPFORD WIVES.As a Mentor/Collaborator: Various musicals: A Christmas Carol, The Fairy Hoax, Dead or Alive.As a Poet: Please visit www.stevenpetrillo.com.AEASAG-AFTRASSDC
Fred Pezzulli
Fred Pezzulli is a physician and playwright. He has also written scientific articles and commentaries. He has written numerous plays which have been produced in New York Off-Off Broadway and in regional theatres. Produced plays include: "Rattlesnake", "Ginny", "The Iron Horse Cafe", "Nina's Valentine", "St. Petersburg On The Hudson", "Stalingrad", "A Small Inconvenience", "Hampton Harbor", "Managed Care", "Doc Burns And Mrs. Teter", "The Doubling Time", "The Encounter", "Unrequited Love", "The Trial of Klaus Barbie" and "Ars Amatoria". In collaboration with Russian director Aleksey Burago he has adapted the following Russian works for the American stage: "On The Eve" by Ivan Turgenev, "In Paris" by I. Bunin, and "An Absolutely Happy Village" by Boris Vakhtin.Fred studied playwriting with Paul Selig, Katherine Long, and Tina Howe, and is a member of the Playwright/Directors Workshop of the Actors Studio and the Workshop Theater Company.He was born and reared in West Virginia and many of his plays are about Appalachia and its people. In addition he has written about current subjects, historical and political events.http://fredpezzulli.com/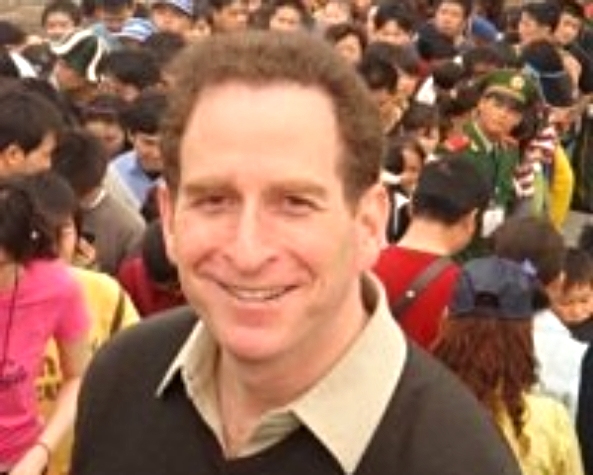 David M. Pincus
David recently was appointed Director of Outreach for the WorkShop after having served as its Managing Director for six years. For four years before that, he was a Producing Director for the Company. WorkShop credits include acting with and directing Olympia Dukakis in two readings of RULES on our Main Stage. Additional directorial efforts at the WorkShop include SOLACE, GRACELAND, and WHEN YOU TRY TO SAVE YOUR LIFE YOU LOSE IT. Other NYC credits include the role of "J.J." in BLOOMSDAY ON BROADWAY with William Hurt, Marian Seldes, and Fritz Weaver at Symphony Space; A MIDSUMMER NIGHT'S DREAM as "Demetrius", "Thisby" and "Flute" with Theater for a New Audience at Lincoln Center; and in MEDEA as the Blind Messenger, directed by David Herskovits for Target Margin. Before joining WST, David served as Artistic Director of Lightning Strikes Theater Company. Mr. Pincus is a member of Actors' Equity, Screen Actors' Guild and currently serves on NYC Manhattan Community Board 4 as an advocate for the performing arts. He is also co-chair of MCB4's Quality of Committee and serves on Land Use Committee as well.AEASAG-AFTRA
Jody Prusan
ActorI am delighted to be joining the ensemble of the Prestigious Workshop Theatre Company. In addition to my acting abilities I have served as Director of the Harlem School of the Arts Theatre Department and taught and directed in numerous afterschool and Arts related organizations.I have an interest in collaboration and in introducing The Workshop Theatre to numerous organizations with the express interest of introducing theatre to young people and to cultivating a new audience and theatre going community.I am also interested in cultivating and capitalizing on this fabulous space in mid-town Manhattan !!AEASAG-AFTRA 
Gerrianne Raphael
GERRIANNE RAPHAEL has appearedin THE FULL MONTY, Gateway Playhouse, ZORBA, Berskshire Tehatre Festival, DEAR WORLD, Goodspeed. She has appeared opposite SID CAESAR in CAESAR AND COMPANY at the Village Gate and was in the original company of MAN OF LA MANCHA. Afer appearing in HALLEUJAH BABY on Broadway, she returned to LA MANCHA as ALDONZA at the Vivian Beaumont. She played AMELIA in a musical version of OTHELLO at the AhmanSon in LA.Other B'way credits include SARATOGA, MILK AND HONEY, LIL ABNER and KING OF HEARTS. OFF-BROADWAY: JEAN in THE PRIME OF MISS JEAN BRODIE, JENNIE in THREEPENNY OPERA, CECILY in ERNEST IN LOVE, and THE CONJUROR, and AGAMEMNON at The Public. Miss Raphael was featured with the PHILADELPJIA OPERA in CANDIDE and is the voice of countless television commercials. She was also PUMYRA on THUNDERCATS. Gerrianne is a founding member of THE WORKSHOP THEATER COMPANY and has appeared in many of their productions.AEASAG-AFTRA
Kari Swenson Riely
AEASAG-AFTRA
Virginia Roncetti
AEASAG-AFTRAACTRACAEA
Laurie Schroeder
AEAhttp://www.laurieschroeder.com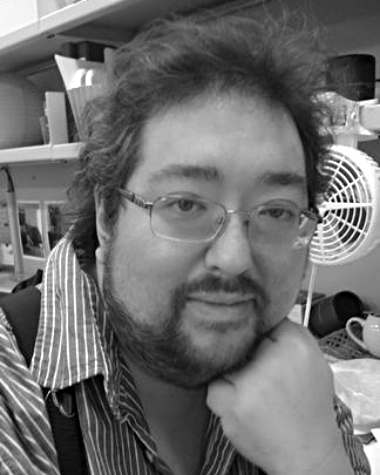 Scott C. Sickles
Ahvi Spindell
Director:Susan Dworkin -The Book of Candy at The McCarter Theatre, American Revolution at The Lark Theatre, The Forgotten Lover at the John Harms Theatre and The Cover Story for The 42nd St. Workshop Theatre. Fred Pezzulli's Managed Care. Jim DeMarses' Intimate Strangers and Black Duck Bay, Alan Knee's Valentine Massacre, One Big Deal by Jonathan Bell.Actor:B'WAY- Ghetto, Something Old, Something New.OFF B'WAY- Incident at Vichy, The Fine Art of Finesse, Made in Heaven, Class Enemy, Forty-Deuce, Love Song for Chairmen Mao, Antony & Cleopatra, The Taming of the Shrew,REGIONAL: Trinity Rep., Cincinnati Playhouse, Berkeley Rep., Milwaukee Rep., The Wilma Theatre, Stages Repertory Theatre,The Merrimack Rep., LA Public Theatre.Film & TV: Bonfire of the Vanities, Internal Affairs, Crocodile Dundee II, Zelig, ABC,CBS,NBC soaps.Voice Over representation Access Talent.http://accesstalent.com/M%20P%203/men/Spindell,%20Ahvi.mp3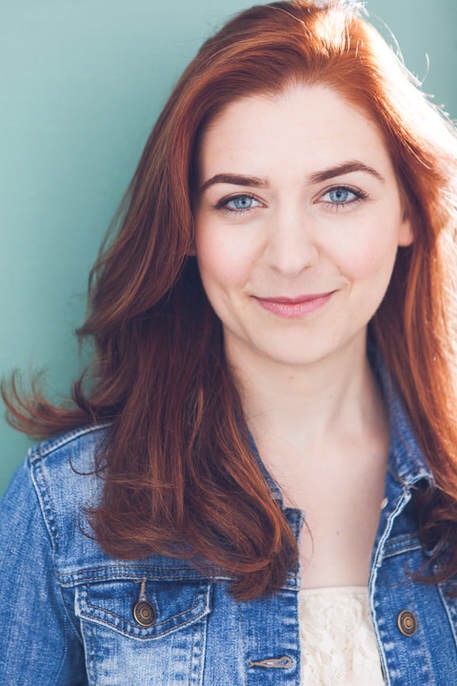 Sarah Spring
Sarah Spring is an actor/writer/director. Past credits include The Eight: Reindeer Monologues (St. Luke's Theatre); Macbeth, One Flew Over the Cuckoo's Next (Black Box PAC); Dracula: Finding of a Shadow (Wow Cafe Theatre); Retcon, or Villain (The Chain); The Winter's Tale, Cymbeline, Pericles (The Cradle Theatre); Measure for Measure, Twelfth Night, The Dybbuk (Fordham University). Training: Fordham University, Interlochen Arts Academy, HB Studio. www.sarahspring.net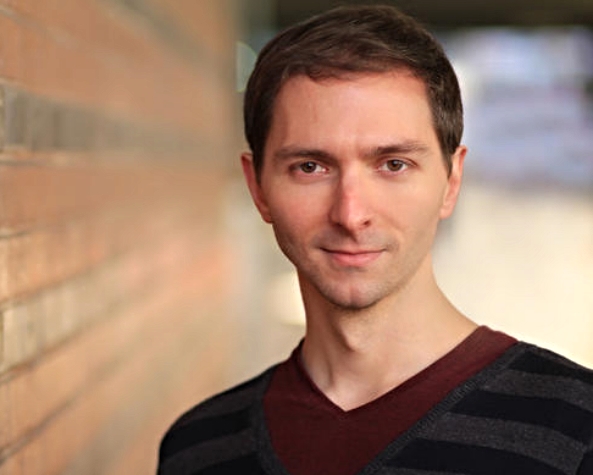 Kevin Stanfa
A re-transplant back in NYC! Born outside of Chicago, grew up Salt Lake City, UT and since moving away from home 8 yrs ago has been on an adventure. Graduated from FSU's Asolo Conservatory for Actor Training with his MFA in 2010. Honors BFA from Univ, of Utah in 2006. Favorite credits include Andrea Sarti in Galileo (Asolo Rep), Son and others in Hearts (Asolo Rep), and Guy in Drunk Enough to Say I love you? (Asolo Conservatory Late Night). An actor, sometimes writer, that has a love for the classics and new work alike. Most recent non-acting accomplishment was directing, producing and adapting a 75 min cut of King John while in Grad School. Voluntarily.AEA
Leegrid Stevens
Leegrid grew up in the hill country of Spicewood, TX. He moved to New York after attending SMU in Dallas and now lives in Brooklyn. His plays have been seen in downtown theatres in New York including HERE Arts Center, Incubator Arts Project, Lark Theatre, Altered Stages, Theatre for the New City among others both nationally and internationally. You can find some of his plays in print including Post-Oedipus (Playscripts), Leda's Swan (Stage Tribes, Theater-Verlag Desh Publishers), Sun Stand Thou Still (Plays and Playwrights 2004), and The Dudleys! (Indie Theatre). Leegrid was recently nomitated for a couple NY Innovative Theatre Awards (Script & Sound Design) for his work on Spaceman. MFA – Columbia
Ann Talman
www.anntalman.com www.woodysorder.com Broadway: The Little Foxes, The House of Blue Leaves, Some Americans Abroad, The Women. Regional, Off-Broadway: Pittsburgh Playhouse premier of her solo show Woody's Order! City Theatre of Pittsburgh's upcoming Citizen's Market, The Workshop Theater (Timothy Cratchit), The Vineyard Theatre, Primary Stages, Second Stage, The Flea, The New Group, Long Wharf, Goodspeed Opera House, Huntington Theatre, The Geffen, Centre Stage, Williamstown, St. Louis Rep, EST, Soho Rep, Bridge Rep of Boston, UVA's Heritage Theatre, Pennsylvania Festival Theatre, Theatreworks Hartford, United Solo Theatre Festival 2013 and Encore Series 2014. Cast Albums: Yours Anne, Hannah 1939, TV: Seinfeld, General Hospital, Law and Order, Special Victims Unit, Murphy Brown, Ellen, Whoopi, Education Of Max Bickford, Love & War, Kate and Allie, HBO's Breast Men, Film: Serendipity, Limitless, Archaeology of a Woman, Wall Street, Bob Roberts. Radio: Tales From The South-PRX, Naked Radio-Naked Angels. Documentary: The award winning short documentary, Woody's Order! (Ironbound Films). Member Ensemble Studio Theatre and its Playwrights Unit. Founding member of The New Group Theatre, Naked Angels Theatre and Ensemble Studio Theatre/LA. Volunteer for Vocal Ease, a singing organization that provides live entertainment for NYC senior citizens at hospitals, nursing homes and senior centers.
Jane Lincoln Taylor
Jane Lincoln Taylor studied acting at Yale University and the Neighborhood Playhouse School of the Theater, and with the late, great Edward Moor. She has acted in film and theater in New York, New England, and the Midwest, and some of the plays she has written have been produced in New York and New Haven.
Tony Travostino
www.tonytravostino.com
Erin Treadway
Fred Velde
Fred has been a member of the NY theater scene for over 30 years. Among his credits are "The Price of Genius" on Broadway, "Sex" by Mae West Off-Broadway, and a Russian tour to Moscow in "Traveling Souls" with the Phoenix Ensemble. He has appeared in film, soaps and commercials. One of his more recent and favorite roles was as Chris Christopherson in "Anna Christie" at the East Lynne Theater Co. in Cape May, NJ. He has been a member of The Workshop Theater since 2007.AEASAG-AFTRA
Susan Wallack
I started acting at the ripe old age of 40 in the D.C. area doing musicals, plays and cabarets. I came To NY every week to study with the top teachers. I commuted for years because my family and I lived in MD.I loved working here,but as I was in MD. 1/2 the time there were many missed opportunities. I don't regret the way it all happened,however.In NY I added film and TV to my resume.I take great pleasure in being a character actress and I've done so many kinds of roles of varying ages. I've worked with many theaters in NYC. I'm a fixture at Columbia with the grad directors, playwrights and film makers many of whom are award winners. I've also work with grad writers at NYU many of whom have gone on to fame. I've won 2 acting awards.The nice thing about acting is you can work as long as you can remember the lines.AEASAG-AFTRADG (Dramatists Guild)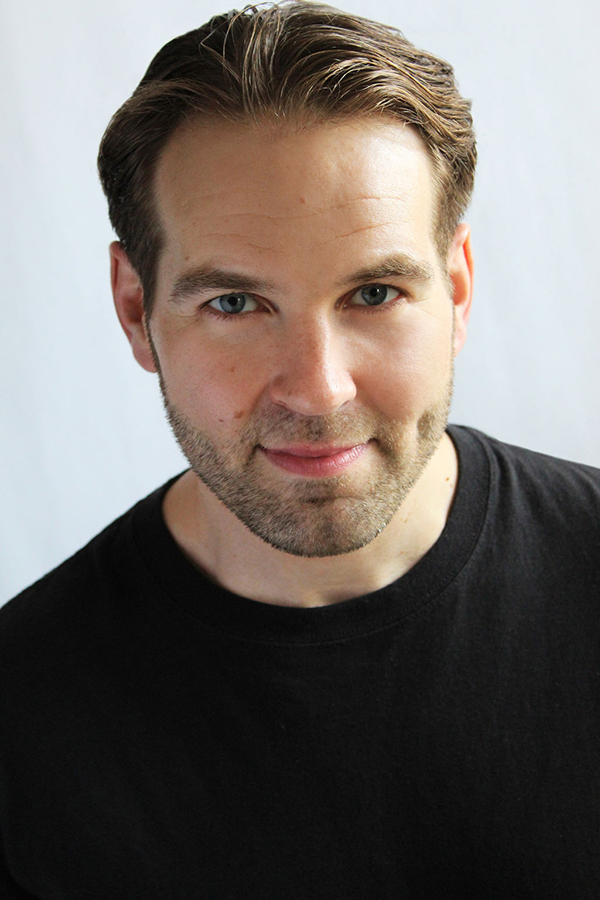 Jonny Weber
Jonny Weber got his B.F.A in Theater Arts from Nebraska Wesleyan University. He has been living in New York for 11 years working professionally and studying Shakespeare with his teacher Charles E. Gerber and performing in at least five Will-A-Thons, the WorkShop Theater's annual Shakespearean event. Proud member of AEA. www.jonnyweber.com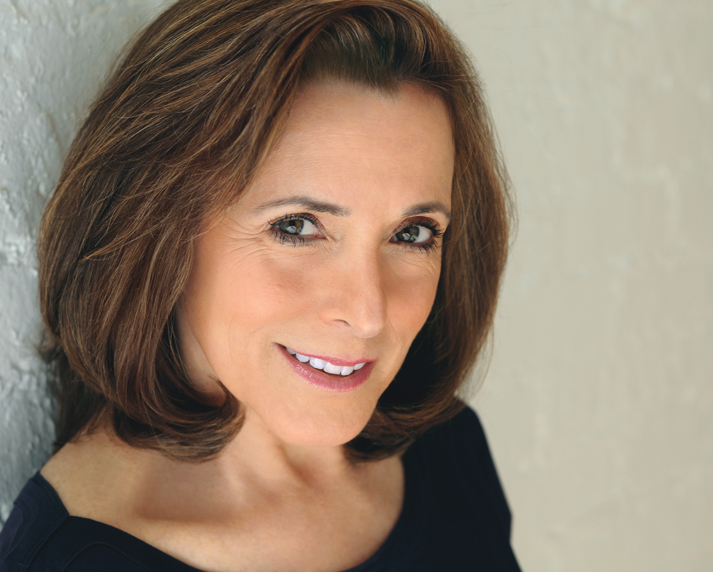 Jill Melanie Wirth
Jill Melanie Wirth is an actress/singer/writer. A founding member of The Workshop, she was quite active in the early days of the company. Jill has performed at such prestigious venues as Lincoln Center, Playwrights Horizons, Carnegie Hall, BAM, Vineyard Theatre, The York Theatre and The 92nd Street Y. Jill Melanie Wirth has worked under the direction of such theatre legends as Patricia Birch, Tom O'Horgan, Joseph Chaikin, John Vaccaro, and André De Shields. Jill has worked in theatre, film, television, concerts, and commercials in New York, Chicago, Los Angeles and London.Jill Melanie Wirth and David Wirth have created "dramedies" which examine END OF LIFE ISSUES, SEXUAL MATTERS, and HISTORICAL TOPICS. Recent titles include ...END OF LIFE ISSUES: Long Term Care, Life Support, Rufus to the RescueSEXUAL MATTERS: Sex Sells!, PC Pull-Ups, Boston on Business, Sex Ed, Welcome to Playland! HISTORICAL TOPICS: Robeson at Peekskill, This is for you Daisy Ellington, The Fanny Kemble Story, Indian Love Call. http://www.jillmelaniewirth.blogspot.com/AEASAG-AFTRA 
Emily Zacharias
Emily Zacharias has been featured in 3 Broadway plays and 3 Broadway musicals directed by Mike Nichols, Joe Mantello, Robin Phillips and Leonard Nimoy. Off-Broadway favorites: Olympus on my Mind, March of the Falsettos, The Doubling Time. Off-Off Productions at: The Workshop Theater, The Abingdon, Urban Stages, NY fringe, and NYMTF. Regional: Romeo & Bernadette at Papermill Playhouse, Lend me a Tenor at The Fulton. Emily played Joanne in the Natl' Tour of Company. She has been a soloist with the Minnesota Symphony Pops, and with the Lincoln Center Composer Series. She is a performance coach to fearful speakers, and directed Women, Wisdom & You at the New York Times Center for the best-selling "What I Know Now" book series. She recently produced Art in the Public Eye for SOPAC in NJ.AEASAG-AFTRA
1
2
3
4
5
6
7
8
9
10
11
12
13
14
15
16
17
18
19
20
21
22
23
24
25
26
27
28
29
30
31
32
33
34
35
36
37
38
39
40
41
42
43
44
45
46
47
48
49
50
51
52
53
54
55
56
57
58
59
60
61
62
63
64
65
66
67
68
69
70
71
72
73
74
75
76
77
78
79
80
81
82
83
84
85
86
87
88
89
90
91
92
93
94
95
96
97
98
99
100
101
102
103
104
105
106
107
108
109
·
·
·
·
·
·
·
·
·
·
·
·
·
·
·
·
·
·
·
·
·
·
·
·
·
·
·
·
·
·
·
·
·
·
·
·
·
·
·
·
·
·
·
·
·
·
·
·
·
·
·
·
·
·
·
·
·
·
·
·
·
·
·
·
·
·
·
·
·
·
·
·
·
·
·
·
·
·
·
·
·
·
·
·
·
·
·
·
·
·
·
·
·
·
·
·
·
·
·
·
·
·
·
·
·
·
·
·
·