Liz Amadio
Emily Bubeck
HyoJeong Choi
J. Thalia Cunningham
Clea DeCrane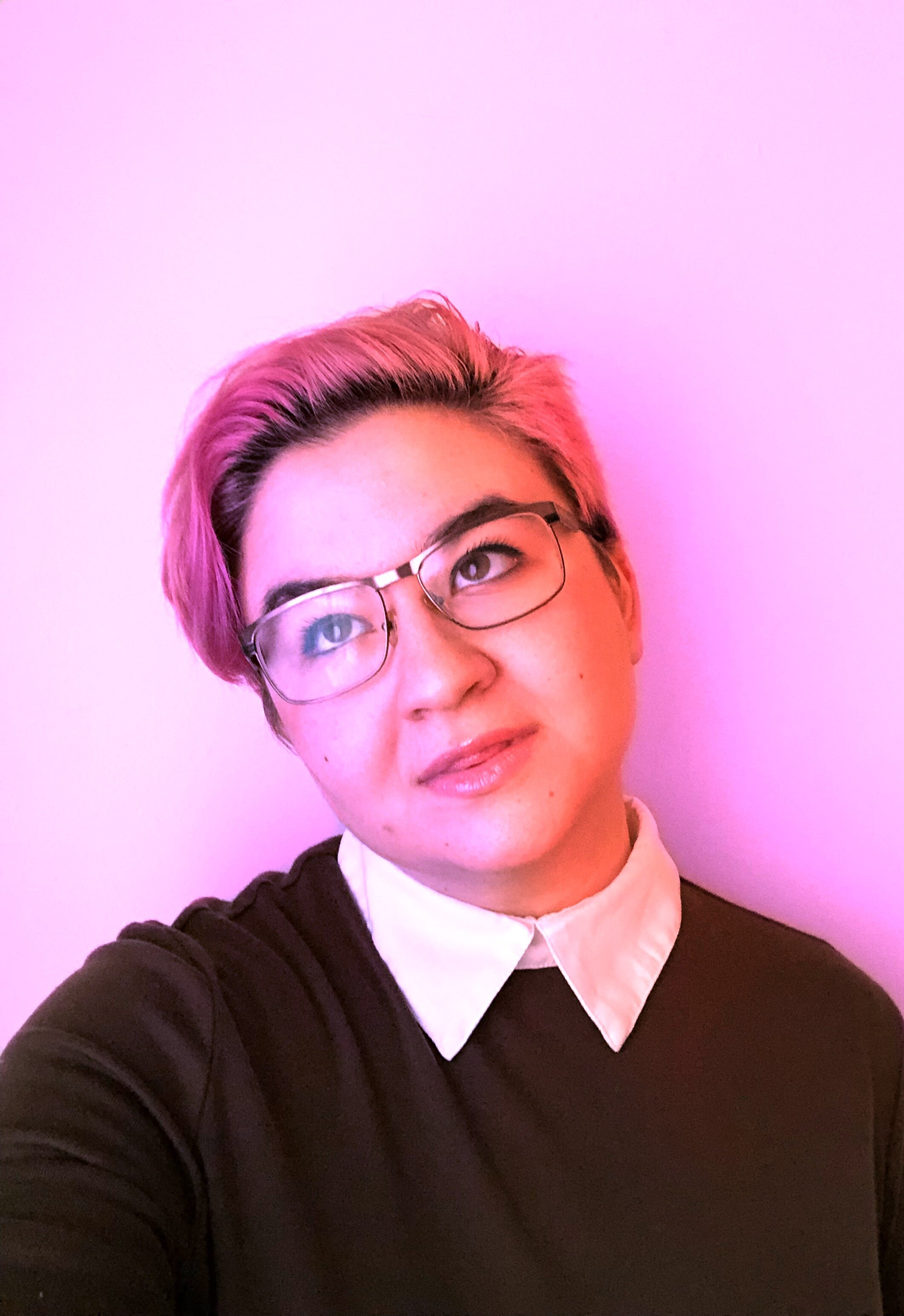 Isabella "Izzi" D'Esposito
Gillian Beth Durkee
Zachariah Ezer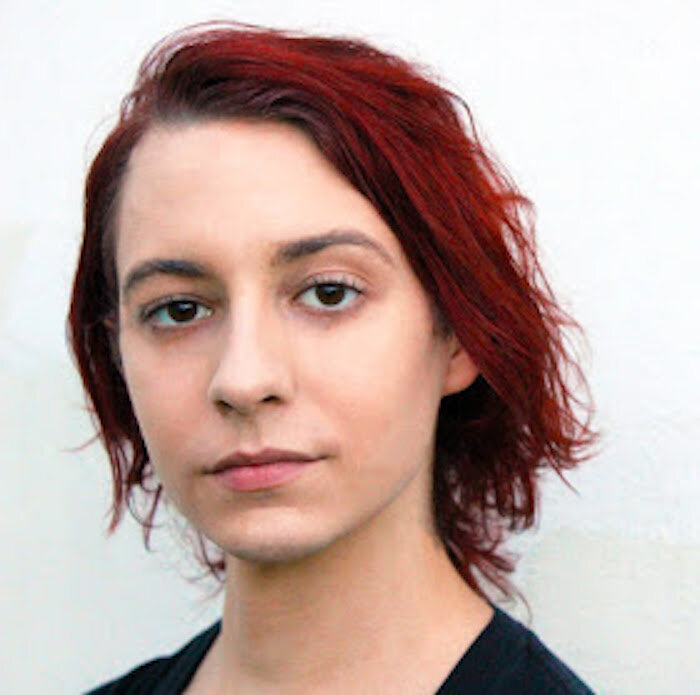 Logan Faust
Lupe Gehrenbeck
Oded Gross
Sonya Hayden
Jason Howard
Shellen Lubin
Kathy Muller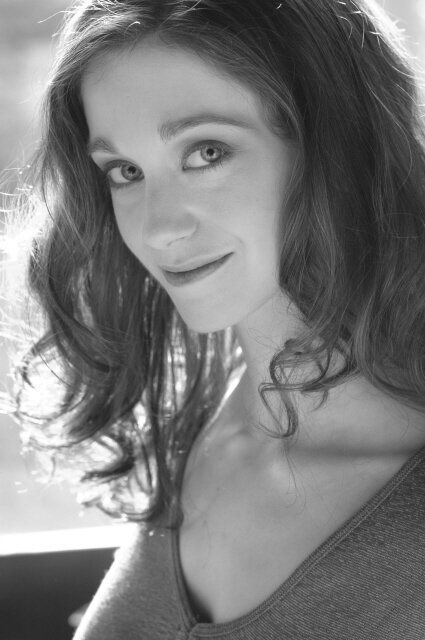 Amy Oestreicher
Annie Pulsipher
Leegrid Stevens
Katie Walker
Lauren Wimmer
Liz Amadio
Produced/directed 50+ development works showcasing 200+ artists. Moderator/Producer, DAPLab (2008-2018), including Evolution: Among Statues, Skeletons, Millennium Mom. Playwright productions at Medicine Show, TNC, Circle in the Square+. Artistic Director, Cosmic Orchid: The Voire Dire Project, Puffin Foundation Grant recipient; The Hoodie Play, (BASP, 2015-2016) three university productions, two upcoming. Helms iPower Theatre Collective – teens integrating arts/social justice – Citizens Committee Grant recipient. LCE Leadership Lab, 2019. MFA: Actors Studio Drama School. Member: DG, LPTW & NLAPW. www.cosmicorchid.com
Emily Bubeck
Emily Bubeck is an NYC based theatre artist, director, dramaturg, occasional stage manager, administrator, audience member, and playwright. She has interned with Soho Rep (New York City) Cherry Lane Theater (New York City), New Dramatists (New York City), Short North Stage (Columbus, Ohio), and Mosaic Theater Company (Washington DC). She has also interned with En Garde Arts (New York City) and she continues to do part time work for them. In addition to her practical theatre work Bubeck also indulges in theoretical research about the ways in which theatrical practices and performance techniques shape other areas of our culture. Her paper, An Examination of the Intersections Between Theatre and the Radical Feminist Movement, was accepted to DePauw University's 43rd Annual Undergraduate Honors Conference for Theater and Communication. She also recently completed A Historical Analysis of the Relationship Between Organized Religion and Dramatic Theory, a thesis paper completed for the distinction program at Otterbein University. Her other research projects include Performance Art as Inherently Feminine, Women in Film and A Case Study of Female Colonialist Playwrights. Her work has been described as women-centric, layered, authentic and engaging. In Spring of 2018 she graduated from Otterbein University (Westerville, Ohio) with a Bachelor of Arts in Theater and a Minor in Women's Gender and Sexuality Studies.
HyoJeong Choi
HyoJeong Choi is from Seoul, Boston and a few other places across the globe. She was an aspiring nuclear physicist until she realized she was spending more time in the theater than in her lab. Her play based on her experience as a physics student, On Epistemological Problems in Atomic Physics, was a semi-finalist for the Playwrights Foundation 2019 Bay Area Playwrights Festival. She received her MFA from Carnegie Mellon School of Drama, where she studied under Rob Handel.
J. Thalia Cunningham
J. Thalia Cunningham is a playwright, travel writer, and photographer. Her work has been produced, performed, and developed at the Actors Studio Playwright/Directors Unit, Artemisia Theatre, Congo Square Theatre, Dayton Playhouse FutureFest, Golden Thread's Re-Orient Festival, Hit & Run VII Short Comedy Festival, Living Room Theatre New Play Incubator, New Jersey Repertory Company, Panndora's Box New Play Festival, Pittsburgh Short Works Festival, Potpourri World Women Works, Red Fern Theatre, Rhinebeck Short Play Festival, Rhino Theatre, Rover Dramawerks, Short & Sweet Festival in Dubai, Australia, the Philippines, and Malaysia (award for best script), Siena College (commissioned work), and the WorkShop Theater Company.Publications include Unveiled, based on Cunningham's 7 trips to Afghanistan (Smith & Kraus' "Best Ten-Minute Plays of 2014"); Ful Nabit (Smith & Kraus in Best Ten-Minute Plays of 2018); two monologues from Crossing the Line (Smith & Kraus' The Best Men's Stage Monologues of 2014); Applause Theatre Books (Best Contemporary Men's Monologues 2014); two monologues from Child Soldier (Smith & Kraus' The Best Women's Stage Monologues of 2015). Member of the League of Professional Theatre Women, The WorkShop Theater Company; the Actor's Studio Playwrights/Directors Unit. Education: BA, The Johns Hopkins University.Cunningham has traveled to around 140 of the "official" destinations of the Traveler's Century Club, an organization of people who have visited at least 100 countries, which she has no intention of joining. She has written for national publications such as The New York Times Travel Supplement, Arthur Frommer, Diversion, and Specialty Travel Index. Her experiences include trekking with mujahedeen in Tora Bora, Afghanistan after sneaking over the Khyber Pass disguised as an Afghan woman; participating in West African voodoo rituals; crocodile hunting with spear-toting Papua New Guinea natives; and talking her way out of an arrest (erroneous) for prostitution in the tribal area of Pakistan, while Pakistani soldiers aimed the nostrils of their AK-47s at her own.Cunningham's predilection for insurgents proffers continuous opportunities to enter intimate worlds of a broad spectrum of humanity. Her first-hand knowledge of people in crisis influences her work, allowing her to explore society's most challenging issues and serve as catalyst for further reflection.
Clea DeCrane
Clea DeCrane is an NYC-based actor and writer originally from Los Angeles. She's performed and produced work at theaters like Shakespeare Santa Cruz, The Flea, The Irondale Center, New Georges, 59E59, EST, Rattlestick, and The Pearl. She also makes indie and experimental films and series with Station26 Productions, a filmmaker's collective she founded in 2017. Her play, Bitter Greens, had its world premiere last December at 59E59 Theaters. www.cleadecrane.com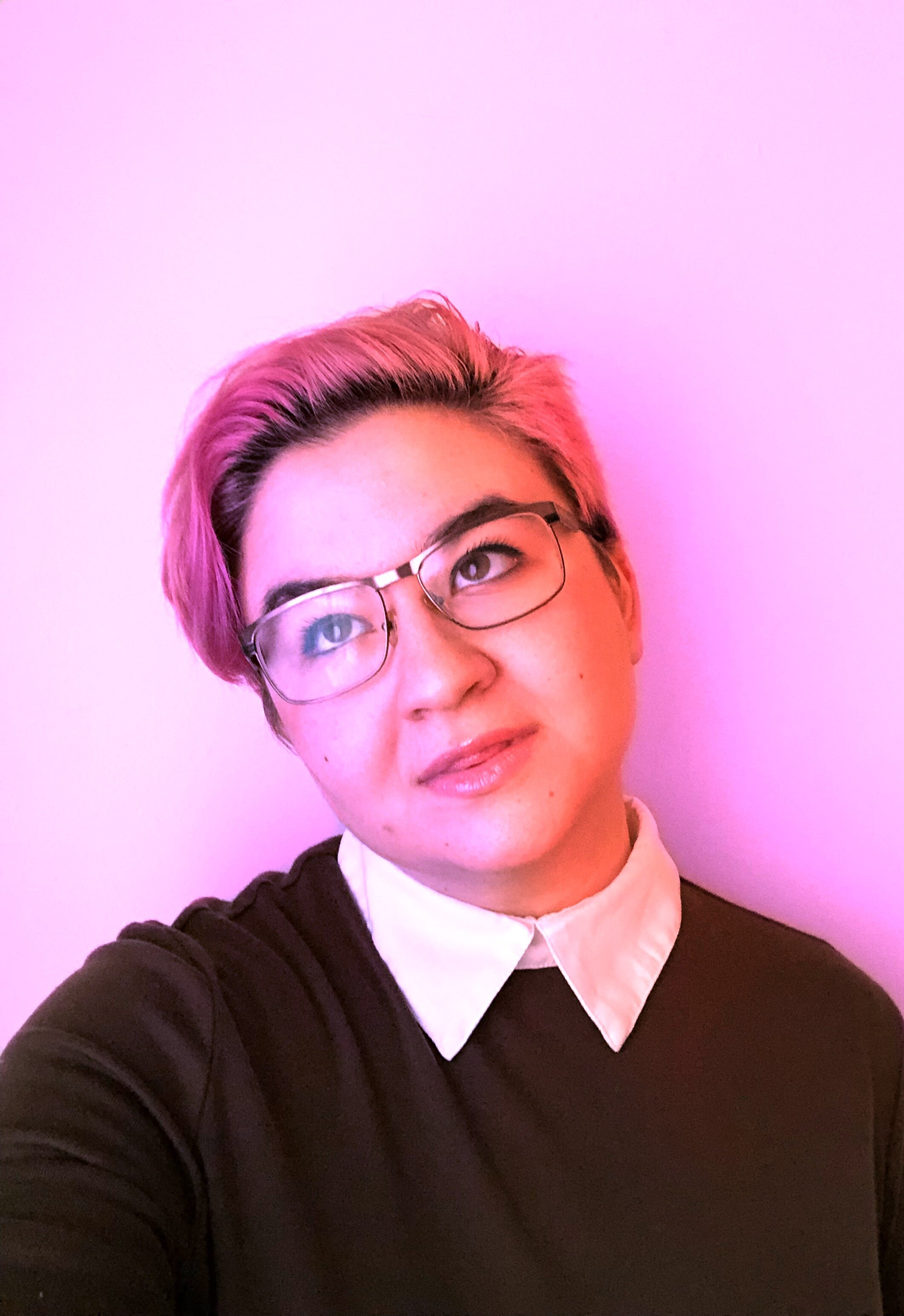 Isabella "Izzi" D'Esposito
Isabella "Izzi" D'Esposito is a New York based playwright, and songwriter. Her work has been produced or developed at the Seven Devils Playwrights Conference, Ars Nova, Homegrown Theater, Horizon Theater, Boise Contemporary Theater and more. She was recently a writing fellow at Playwrights Realm with her play Albert County Public Library System; Lakeside Branch and an Artist in Residence at Camp Stomping Ground. Isabella received her MFA in Dramatic Writing at Carnegie Mellon University, studying under Rob Handel, and a degree in Playwriting and Screenwriting from Purchase College. You can find her music on Spotify.
Gillian Beth Durkee
Gillian Beth Durkee (she/her) is a Seattle-born playwright/screenwriter and an alumna of EST/Youngblood. Credits include EST, Project Y, The Bellwether Project, The Tank, Current Harbor, Sam French OOB Festival, PTP/NYC, In the Water Theatre Company, Tiny Rhino, and Sewanee Writers' Conference. Awards: Alfred P. Sloan screenwriting grant recipient, Sanguine Project Playwright finalist, two-time O'Neill NPC semi-finalist. BA: Middlebury College. MFA: Carnegie Mellon University. Gillian also sings a cappella with Treble NYC.
Zachariah Ezer
Zachariah Ezer is a Brooklyn-based dramatist. His work is chiefly concerned with identity and the myriad challenges that its assertion presents in the modern world. Onstage, his goal is to represent the struggles of all marginalized people with nuance and dignity. He is a member of The LIT Council—The Tank's writer's Group—, a Dramatists Guild Member, and a graduate of Wesleyan University, where he was awarded Honors in General Scholarship and the Olin Fellowship.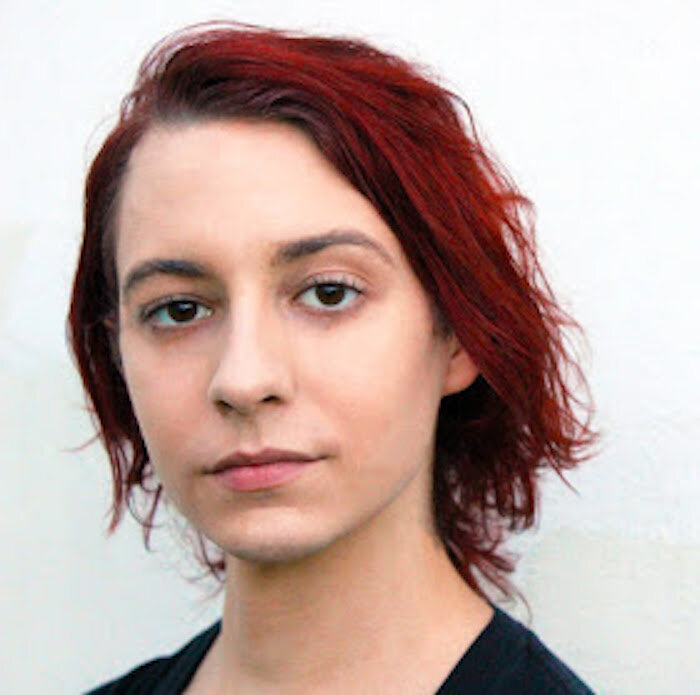 Logan Faust
Logan Faust is a Louisiana-born playwright, television writer, and actor who holds his Master of Fine Arts in Dramatic Writing from NYU Tisch. Before moving to New York, he lived in New Orleans, where he received his BA in Theatre Arts from Loyola University New Orleans. His play Unkindness is a finalist for the Alliance Theatre's Kendeda Prize, and he currently works as a Writers PA for Filthy Rich, airing on FOX in January 2020.
Lupe Gehrenbeck
Lupe Gehrenbeck (playwright and director), former cellist at the Simon Bolivar Orchestra, she graduated Magna Cum Laude from The School of Art, at the Central University of Venezuela. She holds a Master in Media Studies of the New School University (NYC). Lupe has written 3 TV series and 3 varieties shows; 1 book of short stories; 3 scripts for independent films, 7 for "Villa del Cine" the Venezuelan Institute of Cinema.Highlights of her work as a Playwright include these plays produced in different theatres of Caracas: Descubierta, The Girls of Santa Fe, Piñata, Are we going or are we staying?, With an A of Illusion, From Miracielos to Hospital, Gregor Mac Gregor, Matarile, Eva, Adan, Bolívar Coronado, Ni que nos Vayamos nos Podemos ir, (Leaving, but can't let go), Cruz de Mayo, El Hijo del Presidente- Circo Familiar (The Son of the President, Family Circus).Internationally, Gregor Mac Gregor at El Portal de Sánchez Theater (Buenos Aires) and La Maison de l'Amérique Latine (Paris); À Ruban Boutons (Montreal), Bolívar Hall (London), Theatre Llantiol (Barcelona); The Guardian Angel, The Living Theatre, Repertorio Español, 4th Street Theater, One Festival (NYC); Matarile at Theater Luna (Curacao).Awarded with Juana Sujo Prize, National Theatre Award, and ANAC (Film Authors Association (Venezuela); CASA, and Actors of the World Award, (London, 2008). Nominated for Isaac Chocron Playwright Award, and AVENCRIT (Theater Critics Association of Venezuela), (2015, 2016). Winner of the Theater Express Conquest, SGAE (General Society of Authors and Editors, Spain 2016), edition award of the play Cruz de Mayo. Eclepsidra Editors, published the book "Gregor Mac Gregor and other plays by Lupe Gehrenbeck", which groups eight of her plays, (Venezuela, 2018).To read full plays, watch production videos, photos and graphics, visit www.lupegehrenbeck.com.
Oded Gross
Oded's plays have been produced throughout the United States and abroad, most notably at the Oregon Shakespeare Festival, Idaho Shakespeare Festival, The Great Lakes Theater, The Theatre at Boston Court and The Moscow Art Theatre in Moscow, Russia. His adaptations include Moliere's The Imaginary Invalid, Goldoni's The Servant of Two Masters and Gogol's The Government Inspector (aka The Inspector General), for which he also wrote the music.His original play Dantino's, an original Commedia Dell'Arte that is about gay marriage was developed at Oregon Shakespeare Festival's Black Swan Lab and was a finalist for the 2017 Eugene O'Neill National Playwrights Conference. His play Heart Attack With A Knife, a murder mystery farce, was produced at Northern Kentucky University's prestigious Y.E.S. Festival, and developed at The Workshop Theater. Tragedy, a comedy dealing with the inevitability of tragedy was selected for the New Plays New Jersey Reading Series at the Bickford Theatre. Butterflies and Margarine was a semi-finalist for the George R. Kernodle Playwriting Competition and selected to be part of the 2017 Renegade Theatre N.O.W. Festival. His most recent play, A Solution of Sorts was included in the Athena Theatre Company's new play development series Athena Reads.His adaptations, as well as his original productions have garnered numerous Critics Picks and nominations including Best Adaptation by LA Weekly, Backstage West and LA Stage Times for The Government Inspector and LA Weekly's Critics "Pick Of The Week" for his one act The Comedy of Romeo and Juliet.He received his degree in drama from Brandeis University. He is a proud member of the Dramatist Guild and an even prouder husband and father of two beautiful children.
Sonya Hayden
Sonya Hayden is a New York-based playwright, composer and lyricist. Her plays and musicals have appeared at local and international venues, including the Edinburgh International Festival, Traverse Theatre, Village Pub Theatre Leith, Merlin Theatre Frome, Art House Productions, and Princeton University. Sonya is a member of the BMI Lehman Engel Musical Theatre Workshop and was previously a member of the Princeton University Triangle Club Writers Workshop (Milton Lyon Award for Outstanding Writing), as well as Traverse Theatre Young Writers and the Village Pub Theatre Writers Collective in Scotland. She holds an MSc in Playwriting with Distinction from the University of Edinburgh and an A.B. in Music (summa cum laude) from Princeton University.
Jason Howard
Jason has been creating theater in NYC for 25 years, including acting, writing, directing, and fight choreography. He has worked with the Public, LaMama, NYTW, Gideon, Manhattan Theatre Source (founding member), The Workshop Theater (member), The Nerve Tank (member), New Circle Theater Company (member), and Drama of Works, the Ontological, EST, Circle Rep, TNC, the Ohio, HERE, and the Arclight. He was nominated for NYIT awards for best Actor in 2009/2012 (Universal Robots/Advance Man, both by Mac Rogers). He also loves cars. www.jasonhoward.org.
Shellen Lubin
Shellen Lubin is a Playwright, Director, Songwriter, and Actor/Singer. Plays produced and workshopped at Manhattan Class Company, Public Theatre, Pacific Resident Theatre, Hubbard Hall, West Coast Ensemble, and more. Artistic Director of Untold Stories of Jewish Women, Co-President of the League of Professional Theatre Women, 1stVP & Past President of the Women in the Arts & Media Coalition, chair of the Women Playwrights Initiative for the National Theatre Conference. Proud member of DG, SDC, AEA, PDW at The Actors Studio, and more. www.shellenlubin.com
Kathy Muller
Katarzyna (Kathy) Müller was born in Wrocław, Poland and grew up on the South Side of Chicago. One of her earliest memories is making up a poem in Polish on a stage. She started her life in the U.S. as the only non-English-speaking kid in school. Within a year, she was writing plays for her new friends to perform during recess.Kathy went to college at 16, and fell in love with Pinter, Beckett, and Mamet. After successful careers in education and advertising, she found herself on a limited budget while raising her son. She created a DIY MFA for herself, taking workshops with top playwrights and directors, while immersing herself in the theater communities of Chicago and New York.When not writing, she works as a credited and uncredited script consultant on other people's plays and films, including award winners at film festivals in L.A., New York, and Berlin.Kathy has been developing her plays in Chicago and New York. She is a Network Playwright at Chicago Dramatists.BA humanities, PhD psychology, University of Chicago.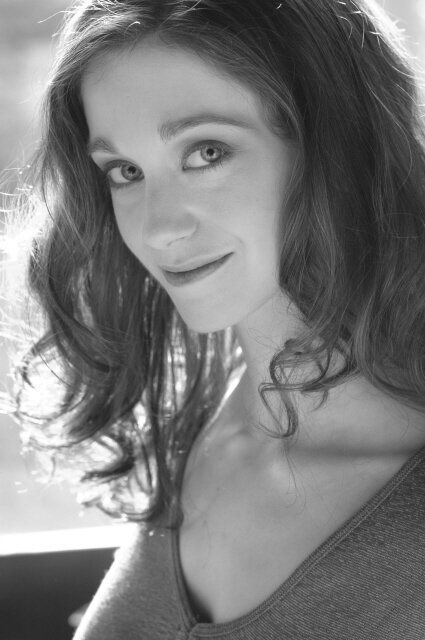 Amy Oestreicher
Amy Oestreicher is an Audie award-nominated playwright, performer, author, songwriter, and multidisciplinary creator. She has given three TEDx Talks on transforming trauma through creativity, and has contributed to 70+ publications. Amy has toured her musical Gutless & Grateful, to over 200 venues from 54 Below to Barrington Stage Company, her multimedia musical, Passageways (original lyrics, music, book and mixed media artwork) has been performed at HERE Arts Center, Dixon Place, and the Triad Theater, and she's currently developing her full-length play More Than Ever Now. She has recently published her memoir, My Beautiful Detour: An Unthinkable Journey from Gutless to Grateful. www.amyoes.com.
Annie Pulsipher
Annie Pulsipher started her career as a youth playwright performing and writing short plays for her high school drama club and the Utah Arts Festival. She then received her BA at Brigham Young University with a minor in Playwriting and a major in Indecisiveness (i.e. Humanities). Her thesis play, Voodoo You Do, won the Mayhew Playwriting Award and was selected for production in the 2013 season of Salt Lake City's Kensington Theatre Company. She's had readings of her work with New York's Midtown International Theatre Festival, Carnegie Mellon's Playground Festival, the Kennedy Center through KCACTF, and the Tribeca Film Festival. Her musical, The Trouble With Dead Boyfriends, won MCL Chicago's Premiere Premiere's New Musical Festival and received its New York premiere at the SheNYC Festival of feminist work. It's being given a workshop production through Berklee School of Music slated for May 2019. Her screenplay, The Glowing Gene, won the Sloan Student Grand Jury Prize and received a $15,000 dollar grant from the Alfred P. Sloan foundation and a $50,000 grant for additional development from the Tribeca Film Institute. She is a proud member of the BMI Librettist's Workshop. Annie received her MFA in Dramatic Writing from Carnegie Mellon School of Drama under Rob Handel.
Leegrid Stevens
(Playwright/Co-Founder)Leegrid grew up in the hill country of Spicewood, TX. He moved to New York after attending SMU in Dallas and now lives in Brooklyn. His plays have been seen in downtown theatres in New York including HERE Arts Center, Incubator Arts Project, Lark Theatre, Altered Stages, Theatre for the New City among others both nationally and internationally. You can find some of his plays in print including Post-Oedipus (Playscripts), Leda's Swan (Stage Tribes, Theater-Verlag Desh Publishers), Sun Stand Thou Still (Plays and Playwrights 2004), and The Dudleys! (Indie Theatre). Leegrid was recently nomitated for a couple NY Innovative Theatre Awards (Script & Sound Design) for his work on Spaceman. MFA – Columbia
Katie Walker
Katie Walker is a New York-based Playwright and Dramaturg from Denver, Colorado. Dramaturgy Credits: Normal Ave NAPSeries 2019 (All Eight and Monica: This Play is Not About Monica Lewinsky), Niagara (New Musical for Hartford Fringe 2019) and upcoming project Places. She worked as a Literary Intern at the Denver Center for the Performing Arts and as the Literary Manager for Pipedream Productions for several years (Piping Hot New Works, White Rabbit Red Rabbit - Denver True West Award). Katie studied Drama at Goldsmiths, University of London and graduated from the University of Denver in 2017 with a Bachelor of Arts in English and Theatre (Distinction in Dramaturgy).
Lauren Wimmer
Lauren Wimmer's plays have been produced or developed at Cave Theatre Co., Dixon Place, Sewanee Writers' Conference, Kennedy Center's American College Theatre Festival, Theater For The New City, Swarm Artist Residency, Campfire Theatre Festival, Ars Nova's ANT Fest, Theatre Evolve, The Annoyance, Theater Masters, Playwrights' Center, Sitka Fellows Program, and Mildred's Umbrella Theater Company. She is currently a member of the BMI Lehman Engel Musical Theatre Workshop as a librettist. B.A. Sarah Lawrence College, M.F.A. Carnegie Mellon University.
1
2
3
4
5
6
7
8
9
10
11
12
13
14
15
16
17
18
19
20
·
·
·
·
·
·
·
·
·
·
·
·
·
·
·
·
·
·
·
·